HOLIDAY!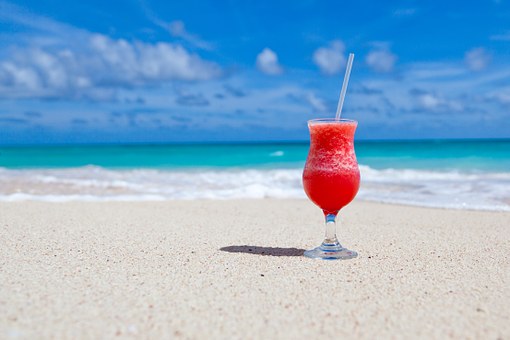 Four Seasons Holistic Veterinary Care is CLOSED from 7pm Thursday 21st June until 10am Monday 9th July.
We will not be answering calls, listening to voicemail messages, checking texts, looking at emails, or monitoring the Facebook page!
Please email health@holisticvetsussex for any non-urgent queries which will be dealt with from 10th July onwards.
For urgent pet health problems please contact your Primary Care Practice.
DOG FOOD – HYPOALLERGENIC HYPE?
There has never been more choice in diets for dogs. There are complete raw diets, lightly cooked diets, grain free pouches and kibbles, gently cooked nuggets, freeze dried raw food…not to mention any number of books and websites teaching you how to make your own home cooked or raw diets. Many of these diets claim to be hypoallergenic, but what does that mean, and does your dog really need a hypoallergenic diet?
HYPOALLERGENIC?
Hypoallergenic means 'low in allergens' or 'unlikely to cause an allergic reaction', but in dog food terms it is fairly meaningless. It is usually used to describe food which don't contain the most common ingredients which cause allergy or intolerance symptoms in dogs. These food usually have a fixed formula (meaning the same ingredients are used in every batch), and restrict the sources of protein. However, they can still cause illness in food allergic or intolerant dogs. If a dog is sensitive to turkey, then a 'hypoallergenic' food based on turkey won't actually be hypoallergenic for that dog! The most common causes of food allergies in dogs are chicken, beef, dairy, and egg but rather than there being something special about these ingredients, it is simply that they are the most common ingredients in pet foods (because pet food use the leftovers of the most common human foods). Feeding a diet based on 'exotic' meats like kangaroo, wild boar, or goat doesn't mean they will be less likely to develop a food allergy, but they would develop it to the exotic meat instead of chicken.
DOES MY DOG HAVE A FOOD ALLERGY?
Food allergies happen when  the immune system misidentifies a protein from food as a threat and launches an immune response. Food allergies in dogs can cause gastrointestinal symptoms (vomiting and diarrhoea) or skin problems (itching, ear infections, skin infections). Food allergies are actually not that common in dogs; vomiting and diarrhoea are far more likely to be caused by a dog eating something it shouldn't (high fat foods, rubbish, spoiled food etc.) or by a bacterial or viral infection. Dogs can have an intolerance to certain ingredients or diets which physically irritate the gut (the diet might be too high in fibre or fat for instance), but in these cases there is no immune response. Allergies to fleas, house dust mites, food storage mites, and pollens are the most common causes of allergic itching.
GLUTEN FREE? GRAIN FREE?
Grains are a less common cause of food allergies than animal proteins, despite the trend to feed grain free diets. Gluten intolerance is also very rare in dogs, though there is a gluten sensitive enteropathy reported in Irish Setters, and paroxysmal gluten-sensitive dyskinesia (canine epileptoid cramping syndrome/ Spike's disease) in Border Terriers. Recently grain free diets have been linked to cardiomyopathy in Golden Retrievers. The diets involved have been high in legumes (peas and beans) and it is theorised that this may be reducing the uptake of taurine in affected dogs.
DIAGNOSING AND TREATING ADVERSE FOOD REACTIONS IN DOGS
Blood, saliva, and even hair sample testing are offered to identify the foods which your dog reacts to, but research in both humans and dogs now suggests that these tests are not particularly accurate or useful. If tests aren't the answer, what will your vet do to diagnose a food allergy?
In the past vets used to recommend home-made elimination diets based on a single novel protein and carbohydrate source. Unfortunately it is getting more difficult to find truly novel ingredients as 'exotic' meats such as wild boar and kangaroo, and even alternative carbohydrates such as quinoa or tapioca can be found in mainstream pet foods and treats! Dogs might have to be on elimination diets for up to 3 months and vets did see poor compliance by owners who got bored of cooking, and dogs who got bored of eating the same thing every day. Such a restricted diet also risks nutritional deficiencies if continued long term, however this option can be followed if owners do not want to use processed foods. Care must be taken to avoid contamination of the diet with other ingredients.
We now have access to diets where the proteins (and sometimes carbohydrates) are hydrolysed. The hydrolysis process breaks the protein into pieces which the body can no longer recognise as being a potential threat. Imagine someone builds a Lego chicken, then smashes it up…if you hadn't seen the completed chicken you wouldn't guess what the bricks had been; that's how hydrolysis works. For gastrointestinal symptoms feeding a hydrolysed diet for 2 weeks should improve symptoms. For skin reactions improvements may not be seen for up to 12 weeks. To make a definitive diagnosis you should then feed the original diet to see symptoms return, but understandably owners often skip this step.
It is vital that when using an elimination or hydrolysed diet that your dog eats absolutely nothing else! This might even mean avoiding palatable medicines and worming tablets as these might have meat based flavourings.
If a food allergy is diagnosed and controlled using an elimination diet or hydrolysed diet, a less restricted diet can be introduced slowly – perhaps one of the 'hypoallergenic' diets so you aren't introducing too many potential allergens all at once.
COULD FOOD REACTIONS CAUSE BEHAVIOUR PROBLEMS IN DOGS?
This question is what prompted this month's blog. 
We know that diets with insufficient animal protein can result in a dog lacking essential amino acids which are precursors of neurotransmitters and that this can lead to problem behaviour and difficulty in learning new tasks. Dietary manipulation can be used to make the essential amino acid tryptophan more available for uptake into the brain, this in turn raises the levels of serotonin.  But there may be even more exciting links between diet and behaviour on the horizon. There is currently a lot of research being done into the gut microbiome and the gut-brain axis. A diverse gut microbe population may be important in maintaining normal tryptophan metabolism and healthy functioning of the behavioural, central nervous, and gut processes which serotonin controls. Inflammation in the gut cause by a food intolerance, as well as antibiotic use, and even a failure for the gut to get a healthy bacterial population in the first days of life could all cause a poor gut microbiome and predispose to a range of health and behavioural problems. At the moment we don't know exactly how to manipulate the microbiome to improve physical and mental health, but finding a diet which does not cause inflammation and which supports healthy gut flora seems a sensible start.
For more information on the serotonin raising diet please look here: http://www.breakthroughdog.co.uk/
A good diet is the foundation of health and diet should always be considered when looking for ways to treat chronic physical or behavioural problems. Sadly the answer may not be as simple as grabbing a bag of the latest trendy dog food, or switching to a raw diet.
If you would like to discuss the potential impact of diet on your dog's physical or behavioural health please book an appointment!
NEW DATA PROTECTION RULES
(AND HOW WE ARE TRYING TO FOLLOW THEM…)
The new General Data Protection Regulations are probably A Good Thing. They are designed to reduce the risk of your personal details getting out, and give you control over the data that companies hold about you. Unfortunately they are written with tiny Holistic Veterinary Care practices in mind. But here is information on what data we hold on our clients, and how we do (and don't) use it. 
If you are current or past client and you are in any way concerned about data we hold, please email us on health@holisticvetsussex.co.uk bearing in mind that we are unable to amend clinical notes.
Client data including name, address, email address, and telephone numbers is held on a GDPR compliant cloud based network. This is password protected and can only be accessed by Vicky Payne BVetMed MRCVS
Animal Details and clinical records are held on the same network. You have a right to request your pet's clinical history but we retain ownership of the records. Records must be kept for a reasonable length of time in case of claim or complaint. We will consider removal of clinical records on request 5 years after the death of a pet. Records made prior to our use of the secure cloud based system will be removed 5 years after the death of a pet, or 5 years after the average age of death for that species (12 years for dogs, 15 years for cats).
Clients may contact us to make appointments or to discuss cases by email, telephone, text message, or through Messenger. We will reply using one of these methods. We do not use your postal address, email, phone number, or messenger accounts for any reason other than to discuss your pet's health care or for reasons associated with visits. We do not give your contact details to anyone else.
As we offer referral services, we do need to share information relating to your pet's healthcare with your primary care vet, and sometimes with other vets or paraprofessionals involved in the case. If you do not give this permission we will not be willing to treat your pet. We must also provide a full clinical history when requested to your insurance company when making a claim. We may also be asked to supply clinical history in criminal cases or where an insurance claim is made against your pet.
Your data is kept on a secure cloud based system on a password locked home computer with up to data virus and malware protection software. The office is locked and access restricted. Paper records (microchip forms, consent forms, printed referral histories) are also kept in this locked office. Some data (phone numbers) is kept on a mobile phone used for personal and business use. This is locked when not in use and protected by relevant anti-virus software. The cloud based records are occasionally accessed by this mobile phone, or by a similarly secured tablet. Basic contact details are written in a paper day book to allow visits to take place.
Payments are usually by cheque or cash. We do not store client bank account numbers or credit card numbers.
COCONUT OIL, HEMP OIL…MEDICAL MIRACLES OR SNAKE OIL?
The internet is awash with stories about how coconut oil and hemp oil can cure cancer, replace pain meds, and stop epilepsy. But the Doctors and Vets won't let you use it because of a conspiracy by Big Pharma. But what's the real story about these miracle oils?
COCONUT OIL FOR DOGS (and CATS)
Coconut oil is a rich source of Medium Chain Triglycerides (MCTs). These are triglycerides whose fatty acids have an aliphatic tail of 6–12 carbon atoms. There has been a lot of interest in the health benefits to humans and pets of MCTs.
Epilepsy in Dogs
As a ketogenic diet has been useful in some childhood epilepsy cases vets have investigated similar diets in dogs. Unfortunately high fat, low protein, low carbohydrate diets carry a high risk of causing pancreatitis in dogs, so other ways of increasing ketones in the brain have been investigated. In a 2015 study Tsz Hong Law and colleagues found that a diet with MCTs caused a significant reduction in seizure frequency than a diet without C8, 10, or 12 MCTs, however some dogs showed no response to MCTs. Research into MCTs in canine epilepsy is ongoing at the Royal Veterinary College.
Canine Cognitive Dysfunction
Studies have found that 28% of dogs ages 11-12-years-old and 68% of dogs ages 15-16-years-old have one or more signs of age-related cognitive decline. Symptoms include nocturnal restlessness and barking, loss of house training, and appearing 'depressed'. These symptoms negatively affect the quality of life of both dogs and their owners. It has been found that older brains use ketones more efficiently than glucose as fuel, so again diets which increase brain ketones have been investigated. A diet supplemented with MCTs was shown to improve attention span, trainability, decision making and overall cognitive function in as little as 30days.
Dental Pathogens
In 2015 lab tests Law et al showed that  an emulsion of MCTs showed similar efficacy on killing common dental pathogens in dogs and cats to a chlorhexidine foam.
Cancer
Cures for cancers are the Holy Grail of Veterinary and Human medicine. Research has supported the use of a high fat, high protein, low carbohydrate diet to support dogs undergoing chemotherapy, but more specific trials on ketogenic diets and MCTs acorss a range of cancers are needed.
Skin problems
Is coconut oil the way to go for skin problems? Whilst there is some evidence that topically applied coconut oil is better than mineral oil for atopic dermatitis, there is far more evidence for using Omega 3 oils in the diet for atopy. Coconut oil has been shown to speed up wound healing compared to nothing being applied.
Anti-inflammatory properties
Coconut oil has shown moderate anti-inflammatory and antipyretic effects in lab animal studies, but again, there has so far been little research in chronic pain in dogs or cats.
IS COCONUT OIL A USEFUL SUPPLEMENT FOR DOGS AND CATS?
Maybe. There is good evidence for MCTs in improving quality of life in canine epilepsy and cognitive dysfunction. Other uses of MCTs are less well supported. But coconut oils is only 60% MCTs and the other fats in it can increase the risk of dogs developing pancreatitis. When researching coconut oil/MCT for a given health condition check what was actually used as virgin coconut oil will contain compound which refined MCT oils do not. 
Whether you choose coconut oil or MCT oil consult your vet first to agree on a safe dose to aim for, and introduce the oil over a week or so to reduce the risk of gastrointestinal side effects. You might also consider a diet specifically designed to support normal neurological function in dogs: https://www.proplanveterinarydiets.com/products/nc-neurocare-dog/
HEMP OIL
Our bodies, and those of our pets, contain endocannabinoid receptors which are involved in many physiological pathways including mood, appetite stimulation, pain sensation, memory, and response to stress. Hemp oils contain phytocannabinoids which can interact with these receptors (particularly CB1 and CB2). Hemp oils may also contain a range of other components including fatty acids, vitamins, minerals, flavanoids, terpenes, ketones, and chlorophyll. Commercially sold hemp oils contain only trace amounts of the psychotropic chemical THC and will not get you or your pet 'high'. Interestingly, CB2 receptors have not yet been found in cats.
Hemp oils can only be sold in the UK as food supplements and can not make any medical claims. Doses of 20-200mg of CBD per day for an adult human are considered a wellness supplement. This should be borne in mind when looking at research on Cannabis sativa extracts, as well as whether whole plant oils or refined constituents have been used. There is a lot of research on Cannabis sativa derived compounds, and new medicines based on them are very likely to be developed.
At medicinal doses CBD has been shown to have anti-epileptic, neuroprotective, anti-inflammatory, and anti-anxiety effects and appears to be relatively safe; however at high (medicinal) doses it may interact with other drugs which are metabolised by the same enzyme pathway leading to faster or slower clearance of CBD. CBD may not be as well absorbed orally by dogs as it is by people which must be considered when choosing a dose to use. The terpene content of hemp oil products should be considered when using them in cats as they are less well tolerated in this species.
Many companies are jumping on the CBD oil trend and producing oils, capsules, treats, and more for pets and people. Some offer a range of different strength products, products blended with other herbs, and oils made by different extraction techniques to give varying levels of active compounds. So far very few suppliers are ensuring consistency of active compounds through testing and blending of each batch of oils.
ARE HEMP OILS USEFUL SUPPLEMENTS FOR DOGS AND CATS?
Help oils and CBD oils may be useful in maintaining wellness in dogs and cats, in much the same way as we might give a fish body oil supplement. Research into medicinal uses of extracts from Cannabis sativa will continue, and new drugs for epilepsy, anxiety, and pain are likely to result. Although no medical claims can be made for commercially available hemp/CBD oils some owners find they help to improve their pet's quality of life. Care must be taken to avoid considering testimonials or single case studies as evidence that the supplement helped; even in conventional drug research a proportion of test subjects show an improvement on the placebo! This is especially true in epilepsy trials where even untreated animals or people can show great variability in seizure frequency.
Consultation with a vet with an understanding of herbal medicine, and of hemp extracts in particular, is likely to give the best results and ensure there are no adverse drug interactions. Consulting a vet is essential if you wish to try higher doses for medicinal effect.
For more information on MCT/coconut oil or hemp oil supplements, or a holistic assessment and treatment plan for your pet's health, please contact us on health@holisticvetsussex for a referral form.
UNDERSTANDING DOG FOOD!
DRY, WET, RAW, HOME COOKED…WHAT'S BEST FOR YOUR DOG?
There isn't an easy answer to this question! Just as people can be happy and healthy on a variety of diets, so can dogs. And a food that suits one dog down to the ground could cause skin or digestive upsets in another. Our Vet Vicky visited Crufts last month and was bewildered by the huge number of dog foods out there, all claiming to be the very best thing for your dog to eat! So where to start?
Complete vs Complemetary
A complete food contains all the nutrients a dog requires to support daily life when fed as directed.
A complementary food needs other things added to balance the diet; meat and mixer diets, many raw foods, and treats fall into this category.
There are guidelines for nutrient levels in complete pets food, but in the UK only PFMA members formally promise to meet these levels. Small food producers balance their diets using computer programmes, larger food companies may do laboratory testing, or feeding trials.
Raw, home cooked, dry, wet, home-made, commercial….?
Buying a pre-prepared diet made by a PFMA member is the only guarantee of a nutritionally balanced diet. There are PFMA members who supply raw and lightly cooked diets as well as baked dry foods, extruded kibbles, and canned wet foods. 
Although many people feel that natural raw meat diets are the healthiest for dogs, there is sadly little well researched evidence for this. There is evidence that processing can alter the digestibility of some ingredients, and that cooking or processing may make foods more likely to cause digestive or skin problems in some pets (and make others safer to eat!). There is also little evidence that dry or canned diets are particularly bad for dogs. And with a large choice of gently cooked, high meat products on the market it is possible to feed a great (or really bad!) diet from any category!
Home-cooked and raw diets have been analysed and found to be deficient in key nutrients, so take advice on what foods to include, and whether supplements are recommended for your dog.
Raw fed pets have also been found to shed more bacteria (including e.coli, salmonella, and campylobacter) in their faeces. All dogs can pick up these bacteria from the environment (and eating nasty things on walks) so although we would not recommend raw feeding where there are 'high risk' people (babies, the elderly, or otherwise immunocompromised) good hygiene should be practised however your dog is fed.
Other things to consider when choosing a diet include cost (but work out the price per day as an expensive bag of food might go further) and convenience. Dry diets are easy to store, but can get infested with house dust mites or go stale if you buy bags your dog can't eat in a reasonable time. Wet diets are more expensive and go off if your dog doesn't eat them up quickly, but are often more appetising than dry diets. Pre-prepared raw diets remove some of the concerns over unbalanced diets and should carry a lower risk of bacterial contamination than home made raw diets, but are expensive to feed larger dogs. raw feeding can be very economical, and certainly suits many owners, but requires freezer space for ingredients, ideally a separate preparation area, takes time to do properly, and needs thorough research to ensure your dog gets a balanced diet.
Finally, food is not just fuel. Your dog should enjoy eating his food! Raw bones certainly fulfil a dog's need to chew, but if you aren't comfortable feeding raw bones (which can break teeth and cause digestive distress in some dogs) consider stuffing rubber toys with wet food, or using dry foods with snuffle mats or puzzle toys.
THE 'DRY MATTER' THING
If you really want to compare different pet foods you need to understand 'dry matter'.
If a tin of dog food says it contains 5% fat and a dry food label says the food contains 15% fat, which has more fat?
If the wet food contains 80% moisture, the dry matter fat content is 25%
If the dry food contains 10% moisture the dry matter fat content is 17%….so the wet food is much higher in fat!
THE STUFF ON THE LABELS
Pet food labels have to list the percentages of protein, crude fibre, fat, and ash. They also have to list the ingredients, but these can be somewhat vague!
It is often stated that foods which list the ingredients individually are higher quality, and that the food is good if meat is the top ingredient. But again, things might not be so simple! Terms like 'meat and animal derivatives' can look off putting, but all dog food in the UK is made from animals suitable for human consumption. Dog food just uses the parts we don't like to eat! A premium food might list 'beef' rather than 'meat and animal derivatives', but both could include beef tongue, heart, lung, and tripe. Although ingredients are listed by weight if beef is the top ingredient don't assume the diet is mostly beef; if the next three ingredients are rice, oats, carrots these could add up to more than the beef. To confuse matters further some products use dehydrated meat, which weighs less but obviously makes up a larger proportion of the finished product than fresh meat would gram for gram.
Protein
Adult dogs need 20-40% dry matter protein. Protein can come from both animal and vegetable sources, but animal sources are easier for dogs to digest and provide essential amino acids (EAAs) which high vegetable protein diets may lack. Lack of EAAs can lead to poor behaviour, poor coat, or even to heart problems.
Fat
Adult dogs need 10-65% dry matter fat. Very high fat diets are required by dogs doing extended hard exercise such as sled dogs, and may cause digestive upsets or even pancreatitis in normally active dogs. There are essential fatty acids which must be taken in from the diet, and many foods have added omega 3 fatty acids which can have anti-inflammatory properties.
Carbohydrates
Adult dogs don't need to eat carbohydrates as they are able to make glucose from fat and protein. However, carbohydrates are digestible by dogs and offer a cheaper source of calories than animal protein and fat. Even some dogs on raw diets benefit from some carbohydrates in the diet to maintain weight or improve behaviour. Our Vet Vicky is Veterinary Adviser for Breakthrough, which uses carbohydrates to raise serotonin levels and improve behaviour.
Fibre
Fibre is not just a 'filler' as some websites suggest. Soluble and insoluble fibres help with a feeling of fullness (important for dogs on a restricted diet to prevent weight gain), control gut transit time, and can act as pre-biotics improving the gut microbiome.
Ash
"They put ash in pet food!". No, 'they' don't! 'Ash' is just a legal term for the residue left after a pet food is incinerated as reflects the mineral content. The correct balance of calcium and phosphorus, as well as sodium, potassium, magnesium, and trace minerals including copper are important for health.
Vitamins
Added vitamins will be declared on the pet food label, but vitamins will come from food ingredients too. It is important not to over supplement with vitamins or minerals, especially fat soluble ones, as excess can cause illnesses. Unbalanced home prepared diets can also cause vitamin and mineral excesses or deficiencies, as can giving more than 10% of a dog's daily food ration in treats, or cutting food back below the lowest guidelines to try and get a dog to lose weight.
DO I NEED TO CHANGE MY DOG'S DIET?
If your dog is fit and well, with good teeth, a shiny coat, and a good quality stool….probably not!
If your dog has skin, behaviour, or digestive problems then a change of diet could help improve things, but always take the advice of a vet or nutritionist rather than chopping and changing foods.
At Four Seasons Holistic Veterinary Care we take feeding and nutrition very seriously and think that a healthy gut is the foundation of a healthy dog. But we don't have a 'one size fits all' policy and will help owners choose the vest diet for their pet and lifestyle from raw, wet, or dry diets.
MICROCHIPS! REUNITING LOST AND STOLEN PETS…OR ARE THEY?
One of our favourite jobs at Four Seasons Holistic Veterinary Care is microchipping litters of puppies. We strongly support UK law, which requires all puppies to be microchipped by 8 weeks of age (12weeks for legally docked puppies) and before they are sold.
Microchips can be implanted by Vets, Vet Nurses, and by other pet professionals who have received appropriate training (a practical course before 2015, and a LANTRA regulated course since 2015). We offer the additional benefit of a basic health check for all puppies we chip.
Microchips are a very safe and reliable way to permanently identify a dog, they also provide a way of identifying the keeper of that dog. Since April 2015 the first registered keeper must be the breeder of the puppy, and the breeder must provide the buyer with paperwork which allows the buyer to register themselves as the new keeper. If a dog is given away or sold the 'old' owner must get a transfer code from their microchip registration company and give this to the 'new' owner. It is easiest to think of the microchip registration scheme as being very similar to the car logbook system which we are all familiar with.
Just like a car log book, being named as the keeper of a dog with a microchip registration database is not considered proof of ownership. There is no single document which proves ownership of a dog, though in disputes a receipt from the purchase, evidence of paying the food and vet bills, and Kennel Club registration papers will all be considered.
When buying a puppy, or an adult dog, you should ask for a transfer code or paperwork which shows that the dog is chipped and to allow your to transfer the dog into your keepership.
WHY DON'T MICROCHIPS ALWAYS GET PETS HOME?
CHIP
Don't assume your pet is chipped! Although all puppies should be chipped before sale we still see a lot of pups where this hasn't been done. Visit your vet soon after buying any pet to check if it is microchipped.
CHECK
Pet microchips are very simple, and therefore very reliable. But a few do fail or move (especially after trauma to the implant area). Movement should not prevent a pet being returned to its owner as pet professionals scanning a stray pet should ensure they scan the whole animal all over, and should use two different types of scanner if a chip isn't found. Failed chips are obviously a disaster in terms of reuniting lost or stolen pets. Microchip companies monitor reports of failed microchips and several years ago one company discovered a faulty batch had been implanted with a high risk of failure. Keepers were advised to have their pet's chips checked and a new chip inserted if necessary. Although a chip could fail at any time, it is sensible to get it checked at least once a year (perhaps at your pet's Annual Health Check).
Remember that your dog must still wear a collar and tag when out in public, which must have your surname and address on. A mobile phone number is also very useful for a quick reunification.
We also recommend ear tattooing as a back up to tags and microchips. Both puppies and adult dogs can be tattooed in a quick and only briefly painful procedure. Tattoos can become harder to read over time, but even a faded tattoo can help reunite a dog.
CHANGE
The main reason it can be difficult to reunite lost pets with their keepers is that the keeper registration details are not kept up to date. If you buy a pet, or if you move house, or change your telephone number one of the first things you should do is to change the contact details held by the chip registration company. You should be given a transfer code/form by the seller, if you move you will be able to change the details online or by post. Some databases make a small charge for changing details, in other cases it may be free.
VETS (AND RESCUES, AND DOG WARDENS, AND GROOMERS) GET SCANNING!
It can be hard for very invested dog owners to understand why lost and stolen dogs aren't scanned and returned to their owners really quickly. Whilst we know that not all veterinary practices are as diligent about scanning new patients for chips as they should be, the sad truth is, that many dogs go for years without visiting a vet. Lots of people don't take their dogs for Annual Health Checks and only visit the vet if their dog is ill. We have been involved in cases where dogs have been bought from homeless people, a man in a pub, or from classified adverts and many months or years (9 years in one case!) passed before the dogs were taken to a vet. In these cases vets scanned the dogs, found a microchip, and checked the database for registration details. This has been made much easier in recent years with the introduction of Scanner Angel for Halo scanners which alerts us to pets reported lost or stolen. Buyers should be asking to see chip registration paperwork, and should be suspicious if this is not available. It is our hope that compulsory microchipping will make more dog buyers ask about chips and make it harder for theives to move stolen dogs on (reducing their value and therefore reducing theft).
CAN REGISTRATION DETAILS BE CHANGED WITHOUT PERMISSION? CAN DOGS BE RECHIPPED? CAN DOGS BE REHOMED WITHOUT SCANNING? CAN CHIPS BE REMOVED?
The answer to all of these questions should be 'No!'. But incidents do happen, and recently some distressing cases have been shared on social media.
Microchip databases won't change the registered keeper details without the transfer code, or other proof of change of keepership. This can make changing keepership difficult if the transfer code wasn't provided or for strays where the previous keeper can't be traced. In these cases the microchip databases will consider other evidence, including whether the original keeper reported a pet as lost or stolen, and will ask that efforts are made to contact the previous keeper before changing keepership. If the original owner decides to contest ownership in the future it is important to keep as much evidence as possible of the efforts made to find them, or proof that they sold the pet.
Pets will not be implanted with a microchip by a Vet, Vet Nurse, or trained implanter without being checked for a pre-exisiting chip. In rare cases pets may have two chips if one has failed. Sometimes these failed chips 'come back to life' which means either number can come up on scanning. If a second chip is implanted where one is known to have failed the keeper details should be kept up to date on both numbers. As previously discussed, anyone scanning strays, new patients, or implanting microchips should scan very thoroughly to try and identify pre-existing chips. We sadly do know of stories where pets have not been scanned properly when picked up as strays or handed in to rescue, leading to complicated situations later on. Only robust and easy to follow protocols for rescuers and animal wardens can avoid these mistakes.
Microchips are not as easy to locate and remove as social media might suggest. We are only aware of one confirmed case of a dog having its chip removed by theives. A shaved dog and a scar, not to mention the requirement for anaesthetic mean removal is quite unlikely.
Ultimately, microchips DO work. They do identify dogs positively for breeding health checks, vaccinations, and competition. They do help reunite lost or stolen pets with their owners. But we advise our clients to CHIP, CHECK, and CHANGE!
RAW FEEDING RAW DEAL?
RAW FEEDING RISKS
Recent news headlines have suggested that raw feeding dogs and cats could be bad for their health, and yours.
The concerns surround contamination of raw meat pet food with bacteria which can cause gastroenteritis in humans, and in animals.
Any raw meat can be contaminated with bacteria including salmonella and e.coli. Every year people become ill from eating undercooked meat, especially during barbecue season, and we are constantly reminded to ensure high risk meats such as chicken and mince are thoroughly cooked, that separate utensils are used for raw and cooked meats, and that we wash our hands well after handling raw meat.
So, what's different about raw dog and cat foods?
Not much really…except that we feed the meat raw! Major raw food suppliers claim that they tolerate a lower bacterial count in their foods than would be tolerated in meat for human consumption as their food is not going to be cooked. Bacterial contamination levels may be unknown in meat direct from slaughterhouses, butchers, or game dealers.
Dogs fed salmonella contaminated food don't necessarily become ill. That fast gastric transit time in dogs may account for their ability to eat meat that would make humans ill. However, dogs fed raw meat contaminated with salmonella will shed higher numbers of the organism into the environment. This has implications for human health as salmonella can cause very serious symptoms, even death in those with compromised immune systems.
Other risks associated with raw feeding include obstruction of the gastrointestinal tract by chunks of bone, and fractured teeth from chewing on bones.
Does this mean you shouldn't raw feed?
RAW FEEDING SAFETY
Despite numerous studies showing that raw fed dogs shed higher levels of potentially pathogenic bacteria than kibble fed dogs, cases of gastrointestinal disease in raw fed dogs and their owners does not appear higher than those in kibble fed dogs in my practice. In fact most of the GE cases I treat are fed dry or canned dog food ( I always ask!)…but their owners do often admit that their pets will scavenge dead creatures, and discarded food on walks. Added to this, there have been several cases of dry dog food recalls due to salmonella contamination, and dried treats such as pig's ear may also be contaminated.
Raw bones are softer than the cooked bones and antlers which are sold as dog chews. Dental fractures and gastrointestinal obstructions are a genuine risk when feeding raw bones to dogs. However, cooked bones, antler chews, and hard nylon chews can also fracture teeth; I have yet to remove a raw bone intestinal foreign body, but have removed numerous chewed and swallowed dog toys and stones. I have treated a raw fed dog who needed surgery to remove bone from his oesophagus, but colleagues have treated more dogs which have swallowed large chunks of rawhide or pig's ear. The risks of tooth fracture and obstructions can be minimised by feeding appropriate size and type bones, or by feeding only ground bone.
Vets who support raw feeding have always advised that certain dogs in certain families may not be suitable for raw feeding, and that excellent hygiene is required in any family with a pet dog.
Families with members who are immunocompromised should avoid raw feeding due to the increased handling of raw meat, and potential higher contamination of the home with potentially pathogenic bacteria. If raw feeding in a home with young children care should be taken to protect children through good hygiene, for example; handwashing, separate food preparation utensils for pets, and avoiding licking by pets.
Immunocompromised pets may not be suitable candidates for a raw diet. This would include dogs receiving high dose steroids, chemotherapy, or recovering from certain illnesses.
ALTERNATIVES TO RAW
Where a raw fed pet's circumstances change, but owners want to continue feeding a high meat 'natural' diet, what are the options?
Firstly, consider switching from home-made raw to a commercial complete raw food. These are tested to ensure low bacterial contamination, as well as being nutritionally balanced, and requiring less handling.
If that is considered too high risk, look for lightly cooked high meat foods, often sold in tray or pouches.
Finally, there are increasing dry food options, both extruded kibble, and baked which are made with over 60% meat.
VETERINARY ADVICE ON RAW
If you are concerned about your dog or cat's raw diet, and want advice on how to feed raw safely, consult a vet who understands and supports raw feeding.
GOODBYE GOUDHURST VETS
Many happy years offering clinics at Goudhurst Vets and Equine Clinic in Goudhurst are coming to an end. 
Vicky will be concentrating on home visits for Acupuncture and Behaviour problems, and will continue to offer Holistic and Herbal medicine consultations at Companion Care Vets in Eastbourne (01323 649315).
Existing acupuncture clients at Goudhurst will be transferred to vet Caroline Borer, who has recently undertaken acupuncture training. Repeat prescriptions of herbs can be delivered to Goudhurst by arrangement.
Vicky's final clinic at Goudhurst will be on Thursday 4th January.
RCVS THREATENS 'ALTERNATIVE' VETERINARY MEDICINE!
The Royal College of Veterinary Surgeons has released a statement in which it appears to threaten Vets who use 'alternative' therapies. It focuses on Homeopathy, but could lead to problems for Vets who prescribe herbs or use acupuncture too. https://www.rcvs.org.uk/news-and-views/news/college-publishes-complementary-medicines-statement/
WE DON'T DO 'ALTERNATIVE' VETERINARY MEDICINE
At the moment we are not concerned that the RCVS statement will affect our work at Four Seasons Holistic Veterinary Care because we use herbal medicine, diet, lifestyle changes, acupuncture, and physical therapies to complement conventional diagnosis and treatment, or where no conventional medication is available or suitable. We only work on referral from your First Opinion practice and choose therapies which are supported by laboratory studies and clinical trials as well as case studies. 
At Four Seasons Holistic Veterinary Care we don't call our therapies 'alternative' because Vicky is first and foremost a qualified, experienced Vet. If she feels a pet needs conventional diagnostic tests such as a blood test or radiographs your pet will be referred back to your First Opinion practice, or these may be performed at Companion Care Vets Eastbourne if you are visiting the clinic there. Some cases may need conventional pain relief before starting acupuncture or physical therapy at home. The welfare of your pet is our primary concern at all times.
COMPLEMENTARY VETERINARY MEDICINE BACKED BY SCIENCE
At Four Seasons Holistic Veterinary Care we choose to use treatments which are backed by laboratory research, clinical trials, and case studies.
Herbal medicines contain complex combinations of active ingredients, many of which have been extensively studied. We often use herbs with active ingredients which act on the same receptors as conventional drugs. Valerian, for example, contains valerenic acid which modulates GABA receptor function and reduces the breakdown of GABA, leading to sedation.
Sometimes we have data from clinical trials in animals, other studies may only have been done on cell cultures, so we interpret the results with great care. We don't promise miracle cures, but we try to choose therapies which will improve your pet's quality of life.
FIREWORKS! FUN OR FRIGHTENING?
 As the night's draw in the chance of fireworks being let off increases. In Sussex Bonfire Season begins in September and continues through to December, and in other areas of the country fireworks may be use to celebrate Divali and at New Year.
Many pets are scared by fireworks, but they are here to stay…so what can you do?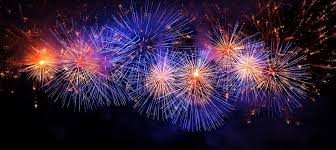 PART TWO: PREVENTING PROBLEMS
Dogs
Ideally the breeder of your puppy should start proofing your puppy against noise phobias from as early as two or three weeks old. Being in a busy household and hearing pots and pans crash, vacuums whine, children shriek, and perhaps specific noise CDs while he is too young to be afraid should mean your puppy is less sensitive to sounds once you get him home. This is particularly important with certain breeds such as Border Collies. Continue this training once you bring your puppy home using noise apps or CDs (try the Sound Proof Puppy app http://www.my-puppy-training.com/ or the Clix Noises and Sounds CD http://www.companyofanimals.co.uk/product/clix-noises-sounds-cd ).
The same apps/CDs can be used to desensitise older dogs to noises, including fireworks. Start in a place where your dog feels relaxed (such as your kitchen or lounge), and wait until they are doing something pleasant such as eating or playing with you. Then start a noise CD on minimum volume – you may not even be able to hear it. Repeat this daily, gradually increasing the volume. If at any point your dog reacts negatively go back to a lower volume. Once you can play the CD loud, play it in other rooms (go down a few levels of volume). Ideally your dog will notice the noise but return to eating or playing. The next steps are to play the fireworks randomly when the dog isn't already eating or playing. Go right back to low volume and if your dog doesn't react give food treat or play a game. Once your dog seems pretty happy about the CD noises you won't need to practice every day, but some training in the build up to bonfire season is a good idea. Unfortunately the CDs aren't perfect reproductions of fireworks, and may lack some of the high pitched noises only dogs can hear, they also don't come with big flashes in the sky. This means some dogs will desensitise well to CDs but still be afraid of real fireworks, though they usually cope better than before training.
If at any point your dog seems distressed by the training, or you can't progress past very low volume consult your vet for referral to a behaviourist. Some dogs will need medication and general behavioural therapy to get them feeling good enough to start noise desensitisation.
Other Animals
It is possible to use desensitisation programmes with other animals, but it simply isn't practical to try and desensitise whole herds of cattle or flocks of sheep!
The noise CDs discussed above could be used in horses in a similar way to dogs; playing them very softly at first while grooming or feeding the horse, and maybe while schooling him later on. It would be important to carry the desensitisation training on into the evenings, and to be aware that it is harder to protect horses from the startling flashes in the sky.
Cats can be desensitised in the same way as dogs, though training sessions should be shorter.