FIREWORKS! FUN OR FRIGHTENING?
 As the night's draw in the chance of fireworks being let off increases. In Sussex Bonfire Season begins in September and continues through to December, and in other areas of the country fireworks may be use to celebrate Divali and at New Year.
Many pets are scared by fireworks, but they are here to stay…so what can you do?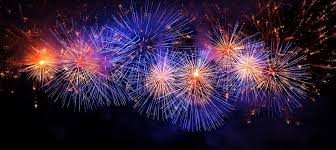 PART TWO: PREVENTING PROBLEMS
Dogs
Ideally the breeder of your puppy should start proofing your puppy against noise phobias from as early as two or three weeks old. Being in a busy household and hearing pots and pans crash, vacuums whine, children shriek, and perhaps specific noise CDs while he is too young to be afraid should mean your puppy is less sensitive to sounds once you get him home. This is particularly important with certain breeds such as Border Collies. Continue this training once you bring your puppy home using noise apps or CDs (try the Sound Proof Puppy app http://www.my-puppy-training.com/ or the Clix Noises and Sounds CD http://www.companyofanimals.co.uk/product/clix-noises-sounds-cd ).
The same apps/CDs can be used to desensitise older dogs to noises, including fireworks. Start in a place where your dog feels relaxed (such as your kitchen or lounge), and wait until they are doing something pleasant such as eating or playing with you. Then start a noise CD on minimum volume – you may not even be able to hear it. Repeat this daily, gradually increasing the volume. If at any point your dog reacts negatively go back to a lower volume. Once you can play the CD loud, play it in other rooms (go down a few levels of volume). Ideally your dog will notice the noise but return to eating or playing. The next steps are to play the fireworks randomly when the dog isn't already eating or playing. Go right back to low volume and if your dog doesn't react give food treat or play a game. Once your dog seems pretty happy about the CD noises you won't need to practice every day, but some training in the build up to bonfire season is a good idea. Unfortunately the CDs aren't perfect reproductions of fireworks, and may lack some of the high pitched noises only dogs can hear, they also don't come with big flashes in the sky. This means some dogs will desensitise well to CDs but still be afraid of real fireworks, though they usually cope better than before training.
If at any point your dog seems distressed by the training, or you can't progress past very low volume consult your vet for referral to a behaviourist. Some dogs will need medication and general behavioural therapy to get them feeling good enough to start noise desensitisation.
Other Animals
It is possible to use desensitisation programmes with other animals, but it simply isn't practical to try and desensitise whole herds of cattle or flocks of sheep!
The noise CDs discussed above could be used in horses in a similar way to dogs; playing them very softly at first while grooming or feeding the horse, and maybe while schooling him later on. It would be important to carry the desensitisation training on into the evenings, and to be aware that it is harder to protect horses from the startling flashes in the sky.
Cats can be desensitised in the same way as dogs, though training sessions should be shorter.