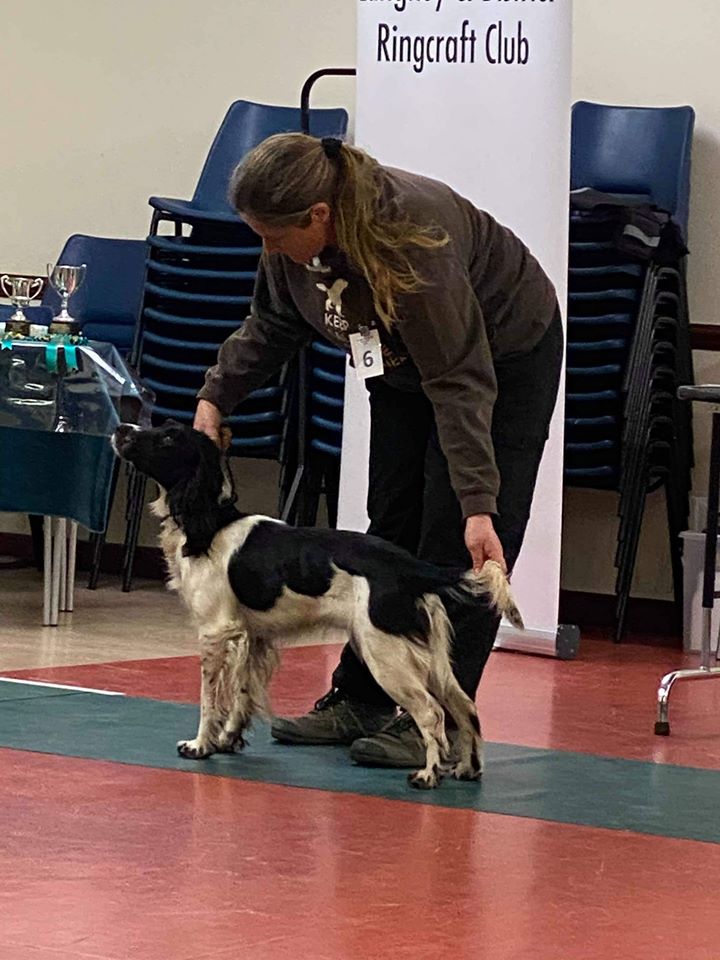 CLOSED MARCH 5TH-8TH
What is our vet Vicky doing in this photo? She is training working gundog Gadget for her trip to Crufts! That's also why we won't be available from the 5th-8th March.
Crufts is a must-visit for all dog-lovers. Not only can you watch showing classes, but there are activity rings where you can see flyball, agility, obedience, grooming, gundog demonstrations, and much more.
If you are thinking of getting a puppy visit the Discover Dogs area to find out which breed would be suitable for you. Or if you are interested in a rescue dog, several of the big rehoming charities have stands.
If you need a new lead, bed, dog coat…well, there are hundreds of stalls! The number of dog foods on show is bewildering, but you might find something new that suits your dog.
Dog health is well covered too with companies offering genetic testing, wellbeing products, worm egg counts and more.
We hope to see some of you at Crufts, it really is a celebration of all dogs, not just the purebred show dogs. But please remember only dogs entered for the show or invited by the Kennel Club can attend.