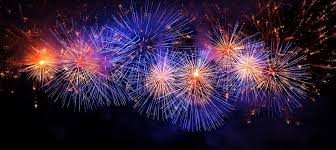 MY DOG HATES FIREWORKS – LET'S BAN THEM!
Urgh, it's that time of year again. Firework petition season. Now, don't get me wrong, I have serious reservations about people with no pyrotechnical training being able to buy industrial fireworks to let off in their backyard, but I think the focus of pet owner's energy is in the wrong place.
I fully support calls for fireworks to be restricted to organised displays. The event can be advertised in advance, animal owners (and those with babies, PTSD, or who just hate fireworks) can make arrangements, and let's be honest the displays are just a whole lot better and safer. But this still leaves a problem; what to do with the pets who are scared of fireworks.
HELPING YOUR PET COPE WITH FIREWORKS
It might seem tardy to post this after Bonfire Night…but 5th November is just the start of the fireworks season (unless you live in East Sussex where we have a big display somewhere every weekend from September to December in normal years!). Fireworks are an important part of Diwali, Christmas, and New Year events. And this year, with organised displays likely to be banned, there will be more unpredictable home displays.
HELPING YOU PET WITH FIREWORKS NOW
Walk dogs in the daylight and get cast indoors before dusk. Move outdoor caged pets inside.
Use curtains to muffle sounds and light and keep indoors well lit.
Mask noises with music or the TV.
Make your pet a secure snuggly den to hide in.
If your pet wants to snuggle up for a cuddle, let them. If they need to roam the house, let them do that instead.
Distract your pet with a game, tasty treats, or some training.
Contact your vet for calming pheremones, supplements, or medications.
HELPING YOUR PET WITH FIREWORKS FOR THE FUTURE
This is where I get frustrated. Every November there are hundreds of posts about pets being scared of fireworks. Yet how many of these pets get help from a behaviourist? I have only worked with one noise phobia case this year (he's doing really well with a combination of more interesting walks, medication when required, and a new surround sound TV!). Whilst I don't promise your dog will react like my spaniels (bang = where is the thing to fetch) it is possible to reduce the fear felt by most dogs through counter conditioning and desensitisation, and to come up with medication protocols for those who remain distressed.
PREVENTING FIREWORK FEAR IN YOUR NEXT PET
Look for a breeder who habituates their puppies or kittens to noise from an early age. I play my puppies CDs of fireworks, gunshot, traffic, babies….everything! This continues most days until they are at least 6 months old. I often play noises when they are eating or doing some training. As my pups get older I play the noise CDs less often, but often enough that they stay unconcerned. If they show any anxiety the volume goes down and I pair the noise with play or food. If a bang means sausage is coming it is much harder to stay worried about bangs!
Due to Covid-19 restrictions cancelling all our planned gundog work for November we now have extra appointments available. We are happy to do phone and WhatsApp consultations for noise phobias now which can be followed up with home visits next year.
Contact us at health@holisticvetsussex.co.uk for a referral form and prices.
CLOSED 7TH OCTOBER – 28TH OCTOBER!
Our vet Vicky has been invited to teach dog training and behaviour in the Falkland Islands!
The remoteness of this beautiful country and the time difference means that Vicky will be unable to respond to emails, phonecalls, or text messages.
It also means that we are unable to take on any new home visit clients until late October.
Vicky does have a few spaces left for existing clients, and at her clinics in Eastbourne on Mondays and Fridays.

WHAT'S NEXT IN DOGGY DIETS?
Some of you may have noticed my brief appearance on The One Show earlier this year assessing the health of dogs on vegan or meat based diets. Environmental concerns are leading to more people investigating alternative diets for their pets, including feeding dogs vegan diets. Although the investigation by the show (in conjunction with Wanda McCormick at The University of Northampton) was on a very small scale, it found that homemade diets, both vegan and meat based were not providing everything the dogs needed for longer term health, but neither was the commercial vegan diet… you might also have read about grain free diets being linked to heart disease in dogs in America, raw meat diets being a health hazard to pets and their owners, and even insects being touted as the next big thing in pet foods…so…what's going on?
GRAIN FREE DIETS AND DCM
At the time of writing the diet related dilated cardiomyopathy (DCM) cases appear to be limited to North America. The affected dogs have been fed one of a range of grain free or exotic meat based diets. Although these diets contain adequate nutrition on paper, they seem not be support heart health in some dogs. The exact cause remains unclear but the use of legumes (peas and beans) as a significant part of the diet may be to blame. 
Take home message: small pet food companies may not be doing any testing to ensure they meet minimum nutritional guidelines. Those that do may only do computer balancing. Larger manufacturers do feeding trials to ensure a food can maintain health in dogs over a period of time. Look for food from PFMA members, or ask if the food meets FEDIAF guidelines.
RAW RISKS
There have been a number of papers published in the last few years highlighting the potential risks of raw meat based diets. Major areas of concern include the risk to owners from handling raw meat, and the potential for raw fed pets to shed harmful bacteria into their environment. Contaminated meat could also make pets sick, and there are numerous case reports of dogs requiring treatment for broken teeth or intestinal obstruction after eating raw bones. Studies have also shown that homemade diets may not be nutritionally balanced.
But…most of the papers on the risks from bacteria highlight a possible risk, rather than actual cases. With good hygiene practices, a raw fed dog should present very little extra risk over a kibble fed dog. After all, most dogs will eat cat faeces or roadkill given half a chance! Both raw and kibble diets have suffered recalls due to contamination in recent years. That said, caution should be taken if the household contains babies, toddlers, the elderly, or immunocompromised members, and the recommendation that PAT dogs should not be raw fed seems very sensible. Broken teeth and intestinal obstruction risks are present with raw bones, but also with many toys and chews. As with toys and chews, supervision and choosing appropriately sized bones is the key to risk mitigation.
For a balanced raw diet choose a commercial diet from a PFMA member who is meeting FEDIAF guidelines. Honey's recently did a version of a feeding trial which showed their foods keep real dogs healthy. Alternatively, seek out the advice of a vet with raw feeding experience who can help you devise a home prepared diet for your dog.
VEGETARIAN OR VEGAN?
If you are cutting back on meat to save the planet, or have gone fully vegetarian or vegan, can your dog do the same? Dogs can survive on vegetarian diets, but may require supplementation of certain vitamins and essential amino acids. Vegan diets present a much harder challenge, especially as synthetic versions of key trace elements are removed from the market. There are several commercial vegan diets available, but if you read the small print all are described as 'complementary' meaning they are not designed to be fed as the only food. FEDIAF compliant complete vegetarian diets are available however, and can be useful in diagnosing and treating adverse food reactions.
BUGS!
Is the future eating bugs? The first dogs treats and foods based on insect protein are hitting the shelves and are said to offer an alternative which is better for the planet than pets consuming large amounts of high carbon footprint meat. But, pet food is made from the by-products of human meat consumption. Despite the pretty illustrations on the packaging, your dog's dinner is not made from prime cuts of meat, but from the parts people don't want…tongue, tendons, fascia, skin, tripe, old animals, and meat recovered by mechanical means from the bones. If this 'waste' didn't become pet food it would be truly wasted… if humans significantly reduce their meat intake perhaps there won't be enough to go around for our pets, and then we may need to look at alternatives. Personally, I think I'll get my protein from plants rather than bugs, but a kibble made of insects will look (and I presume taste!) very much the same as one made with meat so it could be a way forward for pets. However, the problems with grain free/ exotic meat diets in the US gives me cause for concern. More work is needed to ensure insect protein provides the nutrition dogs need when fed as well as on paper.
Where does this leave us as dog owners who just want to do the right thing by our pets, the planet, and our wallets? I think we should investigate new ideas in pet feeding with an open, but enquiring, mind and we should ask pet food manufacturers large and small how they are ensuring diets are safe and nutritious for our pets to eat.
At Four Seasons Holistic Veterinary Care we take an, 'if it ain't broke, don't fix it' approach to pet diets and never ask a pet owner to change for the sake of it. However, diet can be used to treat a range of conditions and our vet Vicky will work with clients wanting to use commercial, homemade, or raw diets. Email health@holisticvetsussex.co.uk for more information.
WHAT

THIS

VET WANTS YOU TO KNOW ABOUT 'THAT' EUTHANASIA POST
Over the last month an upsetting post has popped up on my Facebook wall again and again. In various slightly different guises it suggests that a "tired, broken-hearted vet" told the author that 90% of owners don't stay when their pet is brought in for euthanasia, and that the pets "search for you when you leave them behind". It goes on to call owners who don't stay with their pets "cowards".
Personally, I think the post is bull. I don't think a vet wrote it, I don't think a vet even said those things. The post simply doesn't chime with my own experience of pet euthanasia.
PET EUTHANASIA: SHOULD I STAY OR SHOULD I GO?
I feel that the decision to stay with your pet or leave it with the veterinary staff is one that only the owner can make. I would never consider someone who felt unable to stay a coward. There are many reasons why staying might not be the right decision for some, or all, family members. The truth is that whether you stay or leave, you pet will soon die peacefully. Only you can decide if you will be haunted by seeing your pet die, or whether you will be comforted by the memories of being there in the last moments.
The exact procedure for euthanasia varies; sometimes a sedative injection is given into the muscle first, sometimes a cannula is placed in a leg vein, and sometimes the euthanasia drug is given straight into the vein. The veterinary staff may need to take your pet to another are to place a cannula or to give sedation. It is a good idea to discuss the procedure with your vet before the day so you know what to expect. With small pets such as rabbits, rats, and guinea pigs it is usual to anaesthetise them with anaesthetic gas first; for health and safety reasons you may not be allowed to be present for this part.
If you stay your pet will be settled on a comfy blanket with a nurse supporting them. It may be possible for you to hold your pet, or the veterinary team will make sure you can stroke your pet and comfort them. The euthanasia solution is painless and quickly causes unconsciousness before stopping the heart. The vet will check that the heart has stopped and will let you know that your pet has passed away.
If you choose not to stay…exactly the same thing happens. A nurse will take your place and cuddle your pet and offer treats and make sure that they aren't looking around for you. Remember; your pet does not know that this is a euthanasia appointment and that you won't be back together in just in tick.
If you don't want to see your pet euthanased, but would like to spend time with their body afterwards that can also be arranged.
PET EUTHANASIA: AT HOME OR AT THE VETS?
Home euthanasia visits can be beautiful. I have sent dogs on their final journey in gardens as the sun sets, and given cats their final injection as they purr in front of a fire. But it isn't always such a nice experience. A home visit may not be suitable for a dog that doesn't welcome strangers in their home, and nothing is more upsetting than desperately trying to find a cat that has hidden. Again, think about yourself too…will passing the place where Rover was euthanased upset you every day? If you do choose home euthanasia make sure there is good light to allow the veterinary team to to their job, as well as finding a spot where your pet will be comfortable. Home euthanasia may not be readily be available in an emergency at night or at the weekend, so have a back-up plan.
Most pets still go to the vets for their final visit and veterinary practices try hard to make this experience as nice as possible for everyone, including the pet. The practice may book your appointment at a quiet time of day, let you enter and leave through a back door, and may have a special room so you aren't rushed. You might like to bring a favourite treat, and a blanket which smells of home. If your pet is very afraid of the vets but can't have a home visit either, your vet may be able to prescribe relaxing medication to give before you arrive.
PET EUTHANASIA: WHAT HAPPENS NEXT?
Whether your pet is euthanased at home, in the clinic, or dies at home your will need to make arrangements for their body. Home burial is only an option for smaller pets, or if you have a large space. Consider where there might be watercourses or underground obstructions, and also how your would feel if you left your home and pet's body behind.
Vet practices usually have an arrangement with a pet crematorium to collect deceased pets. Options offered include communal cremation where a group of pets are cremated together before their ashes are interred at the crematorium and individual cremation where your pet is cremated on their own and ashes can be returned. Ashed can be returned in a variety of containers from cardboard 'scatter tubes' to wooden caskets or pottery urns. You can even have ashes incorporated into jewellery or placed into a photo frame or cast model of an animal.
Some pet crematoriums offer a collection service from your home or vets, and may even offer a same day cremation and ashes return service.
WHY EUTHANASIA DOESN'T UPSET THIS VET (MUCH)
It might sound odd, but I don't get tired and broken-hearted by pet euthanasia. I see it as the last best thing I can do for pets who I can't help further with surgery, or medication, or complementary therapy, or behaviour work. It is hard to see families so upset at losing their pet, but heartening to see what that pet meant to them, how it was part of their lives. I never judge on whether the family want to stay, or not, and if they can't stay my team step in to make sure the pet knows it was loved right to the end. And we tell them that you've just stepped out and will be back any second. They always go knowing you loved them.
FAT DOG SLIM
WHY IS IT SO HARD FOR OUR PUPS TO SHED THEIR PUPPY FAT?
Our vet Vicky recently went on a course about how dogs move, but the research teams had found out about more than just the mechanics of dog locomotion.
Dogs are incredibly good at trotting. Tracking their close relatives, wolves, in Germany showed that packs covered over 30miles a day! They hunt their prey by slowly wearing it down, only going in for the kill when the prey is exhausted. Wolves can do this because trotting is incredibly energy efficient, and because they have a type of muscle fiber that doesn't tire in the way our does. Our dogs have inherited these traits, which is why most dogs won't tire on a walk or run before you do!
The efficiency with which dogs move may have caused a problem though. An adult dog walking 5-7miles a day uses just 5-10% of his daily calories for that exercise! Over 70% of the calories he eats are used in maintaining a stable body temperature, and the rest for digestion, repair etc. This means it is easy to overestimate how much food our dogs need. If a 30kg Labrador who gets two 45minute walks a day needs 200g of a complete dry food, he would need less than 20g extra food if he started going for two 90minute walks! And it gets worse…an overweight dog has more fat to insulate the body so less calories are needed to maintain body temperature.
Obesity is a huge problem for pet dogs. Being overweight predisposes pets to joint and mobility problems, diabetes, even some cancers. Aim for your dog to have a body condition score of 4-5. If you think your dog is overweight consult your veterinary practice for advice.
At Four Seasons Holistic Veterinary care we can help support those who want to feed a raw or homemade diet, as well as those who choose prepared foods, and we can advise on safe and fun exercise plans. Contact us for more details.
GARLIC: HERB OR HAZARD?
We've been asked several times later if garlic is toxic to dogs. The internet gives conflicting advice with recipes for dog treat which contain garlic, but posters listing garlic as a potential poison…so today our blog is an attempt at the truth about garlic!
IS GARLIC A HERBAL MEDICINE FOR DOGS AND CATS?
Yes, it is! Garlic has a very long history of medicinal use. It is useful topically crushed in water to reduce infection in wounds (something done by Roman soldiers!). Taken internally it reduces the tendency of blood to clot and improves circulation so may be suggested for older animals. Garlic has been shown to help control internal parasites, and to improve cardiovascular health. Certain garlic compounds may even have anti-cancer properties. Garlic is a great appetite stimulant so is often added to homemade treats such as liver cake, and many holistic vets recommend making garlic a regular part of dogs diets.
IS GARLIC TOXIC TO DOGS AND CATS?
Garlic is definitely toxic too, as are all members of the onion family (Alliums). These plants contain sulphur compounds which cause oxidative hemolysis if there are more of them in a red blood cell than the antioxidant metabolic pathways in the cell can cope with. Dog red blood cells have low antioxidant activity, and the haemoglobin in cat red blood cells is two to three times more susceptible to oxidative damage than the haemoglobin in other species. Certain dog breeds, especially Japanese breeds, can have genetic differences in their metabolic pathways which make them more susceptible to the toxic effects of onions and garlic. Dogs and cats with an inflamed stomach lining may also be at higher risk of toxicity.
Symptoms of Allium toxicity are initially quiet vague with vomiting, diarrhoea, abdominal pain, and lethargy. After a few days gums may be pale, or even yellow due to the breakdown of the red blood cells. Anaemia will cause weakness, a high heart rate, and high respiratory rate. There is no specific treatment, but some dogs and cats recover with supportive care and anti-oxidant supplements.
Garlic should be avoided in pets on anticoagulant drugs, and should be introduced carefully to diabetic pets. Garlic should be stopped a week before planned surgery.
HERBAL OR HAZARD: IT'S A QUESTION OF DOSE
Consumption of  5 g/kg of onions or garlic for cats, or 15 to 30 g/kg for dogs can be toxic. An average garlic clove weighs 3-4g, so your dog or cat would need to eat quite a lot in one go to become sick. There have been cases of toxicity where pets have eaten garlic or onions at lower doses over long periods of time. These have included pets fed human foods where concentrated onion powder is often added for flavour.
If you are using herbal supplements containing garlic ensure you choose one designed for cats and dogs so that you know you are giving a safe dose, and never exceed the recommended dose.
If using fresh garlic a clove (3-4g) appears to be safe for a 20-25kg dog. I usually recommend giving garlic 5 days a week to reduce the risk of long term toxicity.
Dried garlic appears safe given at around 10mg/kg, but always consult a vet before adding any herb or supplement to your pet's diet.
UNDERSTANDING DOG FOOD!
DRY, WET, RAW, HOME COOKED…WHAT'S BEST FOR YOUR DOG?
There isn't an easy answer to this question! Just as people can be happy and healthy on a variety of diets, so can dogs. And a food that suits one dog down to the ground could cause skin or digestive upsets in another. Our Vet Vicky visited Crufts last month and was bewildered by the huge number of dog foods out there, all claiming to be the very best thing for your dog to eat! So where to start?
Complete vs Complemetary
A complete food contains all the nutrients a dog requires to support daily life when fed as directed.
A complementary food needs other things added to balance the diet; meat and mixer diets, many raw foods, and treats fall into this category.
There are guidelines for nutrient levels in complete pets food, but in the UK only PFMA members formally promise to meet these levels. Small food producers balance their diets using computer programmes, larger food companies may do laboratory testing, or feeding trials.
Raw, home cooked, dry, wet, home-made, commercial….?
Buying a pre-prepared diet made by a PFMA member is the only guarantee of a nutritionally balanced diet. There are PFMA members who supply raw and lightly cooked diets as well as baked dry foods, extruded kibbles, and canned wet foods. 
Although many people feel that natural raw meat diets are the healthiest for dogs, there is sadly little well researched evidence for this. There is evidence that processing can alter the digestibility of some ingredients, and that cooking or processing may make foods more likely to cause digestive or skin problems in some pets (and make others safer to eat!). There is also little evidence that dry or canned diets are particularly bad for dogs. And with a large choice of gently cooked, high meat products on the market it is possible to feed a great (or really bad!) diet from any category!
Home-cooked and raw diets have been analysed and found to be deficient in key nutrients, so take advice on what foods to include, and whether supplements are recommended for your dog.
Raw fed pets have also been found to shed more bacteria (including e.coli, salmonella, and campylobacter) in their faeces. All dogs can pick up these bacteria from the environment (and eating nasty things on walks) so although we would not recommend raw feeding where there are 'high risk' people (babies, the elderly, or otherwise immunocompromised) good hygiene should be practised however your dog is fed.
Other things to consider when choosing a diet include cost (but work out the price per day as an expensive bag of food might go further) and convenience. Dry diets are easy to store, but can get infested with house dust mites or go stale if you buy bags your dog can't eat in a reasonable time. Wet diets are more expensive and go off if your dog doesn't eat them up quickly, but are often more appetising than dry diets. Pre-prepared raw diets remove some of the concerns over unbalanced diets and should carry a lower risk of bacterial contamination than home made raw diets, but are expensive to feed larger dogs. raw feeding can be very economical, and certainly suits many owners, but requires freezer space for ingredients, ideally a separate preparation area, takes time to do properly, and needs thorough research to ensure your dog gets a balanced diet.
Finally, food is not just fuel. Your dog should enjoy eating his food! Raw bones certainly fulfil a dog's need to chew, but if you aren't comfortable feeding raw bones (which can break teeth and cause digestive distress in some dogs) consider stuffing rubber toys with wet food, or using dry foods with snuffle mats or puzzle toys.
THE 'DRY MATTER' THING
If you really want to compare different pet foods you need to understand 'dry matter'.
If a tin of dog food says it contains 5% fat and a dry food label says the food contains 15% fat, which has more fat?
If the wet food contains 80% moisture, the dry matter fat content is 25%
If the dry food contains 10% moisture the dry matter fat content is 17%….so the wet food is much higher in fat!
THE STUFF ON THE LABELS
Pet food labels have to list the percentages of protein, crude fibre, fat, and ash. They also have to list the ingredients, but these can be somewhat vague!
It is often stated that foods which list the ingredients individually are higher quality, and that the food is good if meat is the top ingredient. But again, things might not be so simple! Terms like 'meat and animal derivatives' can look off putting, but all dog food in the UK is made from animals suitable for human consumption. Dog food just uses the parts we don't like to eat! A premium food might list 'beef' rather than 'meat and animal derivatives', but both could include beef tongue, heart, lung, and tripe. Although ingredients are listed by weight if beef is the top ingredient don't assume the diet is mostly beef; if the next three ingredients are rice, oats, carrots these could add up to more than the beef. To confuse matters further some products use dehydrated meat, which weighs less but obviously makes up a larger proportion of the finished product than fresh meat would gram for gram.
Protein
Adult dogs need 20-40% dry matter protein. Protein can come from both animal and vegetable sources, but animal sources are easier for dogs to digest and provide essential amino acids (EAAs) which high vegetable protein diets may lack. Lack of EAAs can lead to poor behaviour, poor coat, or even to heart problems.
Fat
Adult dogs need 10-65% dry matter fat. Very high fat diets are required by dogs doing extended hard exercise such as sled dogs, and may cause digestive upsets or even pancreatitis in normally active dogs. There are essential fatty acids which must be taken in from the diet, and many foods have added omega 3 fatty acids which can have anti-inflammatory properties.
Carbohydrates
Adult dogs don't need to eat carbohydrates as they are able to make glucose from fat and protein. However, carbohydrates are digestible by dogs and offer a cheaper source of calories than animal protein and fat. Even some dogs on raw diets benefit from some carbohydrates in the diet to maintain weight or improve behaviour. Our Vet Vicky is Veterinary Adviser for Breakthrough, which uses carbohydrates to raise serotonin levels and improve behaviour.
Fibre
Fibre is not just a 'filler' as some websites suggest. Soluble and insoluble fibres help with a feeling of fullness (important for dogs on a restricted diet to prevent weight gain), control gut transit time, and can act as pre-biotics improving the gut microbiome.
Ash
"They put ash in pet food!". No, 'they' don't! 'Ash' is just a legal term for the residue left after a pet food is incinerated as reflects the mineral content. The correct balance of calcium and phosphorus, as well as sodium, potassium, magnesium, and trace minerals including copper are important for health.
Vitamins
Added vitamins will be declared on the pet food label, but vitamins will come from food ingredients too. It is important not to over supplement with vitamins or minerals, especially fat soluble ones, as excess can cause illnesses. Unbalanced home prepared diets can also cause vitamin and mineral excesses or deficiencies, as can giving more than 10% of a dog's daily food ration in treats, or cutting food back below the lowest guidelines to try and get a dog to lose weight.
DO I NEED TO CHANGE MY DOG'S DIET?
If your dog is fit and well, with good teeth, a shiny coat, and a good quality stool….probably not!
If your dog has skin, behaviour, or digestive problems then a change of diet could help improve things, but always take the advice of a vet or nutritionist rather than chopping and changing foods.
At Four Seasons Holistic Veterinary Care we take feeding and nutrition very seriously and think that a healthy gut is the foundation of a healthy dog. But we don't have a 'one size fits all' policy and will help owners choose the vest diet for their pet and lifestyle from raw, wet, or dry diets.
MICROCHIPS! REUNITING LOST AND STOLEN PETS…OR ARE THEY?
One of our favourite jobs at Four Seasons Holistic Veterinary Care is microchipping litters of puppies. We strongly support UK law, which requires all puppies to be microchipped by 8 weeks of age (12weeks for legally docked puppies) and before they are sold.
Microchips can be implanted by Vets, Vet Nurses, and by other pet professionals who have received appropriate training (a practical course before 2015, and a LANTRA regulated course since 2015). We offer the additional benefit of a basic health check for all puppies we chip.
Microchips are a very safe and reliable way to permanently identify a dog, they also provide a way of identifying the keeper of that dog. Since April 2015 the first registered keeper must be the breeder of the puppy, and the breeder must provide the buyer with paperwork which allows the buyer to register themselves as the new keeper. If a dog is given away or sold the 'old' owner must get a transfer code from their microchip registration company and give this to the 'new' owner. It is easiest to think of the microchip registration scheme as being very similar to the car logbook system which we are all familiar with.
Just like a car log book, being named as the keeper of a dog with a microchip registration database is not considered proof of ownership. There is no single document which proves ownership of a dog, though in disputes a receipt from the purchase, evidence of paying the food and vet bills, and Kennel Club registration papers will all be considered.
When buying a puppy, or an adult dog, you should ask for a transfer code or paperwork which shows that the dog is chipped and to allow your to transfer the dog into your keepership.
WHY DON'T MICROCHIPS ALWAYS GET PETS HOME?
CHIP
Don't assume your pet is chipped! Although all puppies should be chipped before sale we still see a lot of pups where this hasn't been done. Visit your vet soon after buying any pet to check if it is microchipped.
CHECK
Pet microchips are very simple, and therefore very reliable. But a few do fail or move (especially after trauma to the implant area). Movement should not prevent a pet being returned to its owner as pet professionals scanning a stray pet should ensure they scan the whole animal all over, and should use two different types of scanner if a chip isn't found. Failed chips are obviously a disaster in terms of reuniting lost or stolen pets. Microchip companies monitor reports of failed microchips and several years ago one company discovered a faulty batch had been implanted with a high risk of failure. Keepers were advised to have their pet's chips checked and a new chip inserted if necessary. Although a chip could fail at any time, it is sensible to get it checked at least once a year (perhaps at your pet's Annual Health Check).
Remember that your dog must still wear a collar and tag when out in public, which must have your surname and address on. A mobile phone number is also very useful for a quick reunification.
We also recommend ear tattooing as a back up to tags and microchips. Both puppies and adult dogs can be tattooed in a quick and only briefly painful procedure. Tattoos can become harder to read over time, but even a faded tattoo can help reunite a dog.
CHANGE
The main reason it can be difficult to reunite lost pets with their keepers is that the keeper registration details are not kept up to date. If you buy a pet, or if you move house, or change your telephone number one of the first things you should do is to change the contact details held by the chip registration company. You should be given a transfer code/form by the seller, if you move you will be able to change the details online or by post. Some databases make a small charge for changing details, in other cases it may be free.
VETS (AND RESCUES, AND DOG WARDENS, AND GROOMERS) GET SCANNING!
It can be hard for very invested dog owners to understand why lost and stolen dogs aren't scanned and returned to their owners really quickly. Whilst we know that not all veterinary practices are as diligent about scanning new patients for chips as they should be, the sad truth is, that many dogs go for years without visiting a vet. Lots of people don't take their dogs for Annual Health Checks and only visit the vet if their dog is ill. We have been involved in cases where dogs have been bought from homeless people, a man in a pub, or from classified adverts and many months or years (9 years in one case!) passed before the dogs were taken to a vet. In these cases vets scanned the dogs, found a microchip, and checked the database for registration details. This has been made much easier in recent years with the introduction of Scanner Angel for Halo scanners which alerts us to pets reported lost or stolen. Buyers should be asking to see chip registration paperwork, and should be suspicious if this is not available. It is our hope that compulsory microchipping will make more dog buyers ask about chips and make it harder for theives to move stolen dogs on (reducing their value and therefore reducing theft).
CAN REGISTRATION DETAILS BE CHANGED WITHOUT PERMISSION? CAN DOGS BE RECHIPPED? CAN DOGS BE REHOMED WITHOUT SCANNING? CAN CHIPS BE REMOVED?
The answer to all of these questions should be 'No!'. But incidents do happen, and recently some distressing cases have been shared on social media.
Microchip databases won't change the registered keeper details without the transfer code, or other proof of change of keepership. This can make changing keepership difficult if the transfer code wasn't provided or for strays where the previous keeper can't be traced. In these cases the microchip databases will consider other evidence, including whether the original keeper reported a pet as lost or stolen, and will ask that efforts are made to contact the previous keeper before changing keepership. If the original owner decides to contest ownership in the future it is important to keep as much evidence as possible of the efforts made to find them, or proof that they sold the pet.
Pets will not be implanted with a microchip by a Vet, Vet Nurse, or trained implanter without being checked for a pre-exisiting chip. In rare cases pets may have two chips if one has failed. Sometimes these failed chips 'come back to life' which means either number can come up on scanning. If a second chip is implanted where one is known to have failed the keeper details should be kept up to date on both numbers. As previously discussed, anyone scanning strays, new patients, or implanting microchips should scan very thoroughly to try and identify pre-existing chips. We sadly do know of stories where pets have not been scanned properly when picked up as strays or handed in to rescue, leading to complicated situations later on. Only robust and easy to follow protocols for rescuers and animal wardens can avoid these mistakes.
Microchips are not as easy to locate and remove as social media might suggest. We are only aware of one confirmed case of a dog having its chip removed by theives. A shaved dog and a scar, not to mention the requirement for anaesthetic mean removal is quite unlikely.
Ultimately, microchips DO work. They do identify dogs positively for breeding health checks, vaccinations, and competition. They do help reunite lost or stolen pets with their owners. But we advise our clients to CHIP, CHECK, and CHANGE!
RAW FEEDING RAW DEAL?
RAW FEEDING RISKS
Recent news headlines have suggested that raw feeding dogs and cats could be bad for their health, and yours.
The concerns surround contamination of raw meat pet food with bacteria which can cause gastroenteritis in humans, and in animals.
Any raw meat can be contaminated with bacteria including salmonella and e.coli. Every year people become ill from eating undercooked meat, especially during barbecue season, and we are constantly reminded to ensure high risk meats such as chicken and mince are thoroughly cooked, that separate utensils are used for raw and cooked meats, and that we wash our hands well after handling raw meat.
So, what's different about raw dog and cat foods?
Not much really…except that we feed the meat raw! Major raw food suppliers claim that they tolerate a lower bacterial count in their foods than would be tolerated in meat for human consumption as their food is not going to be cooked. Bacterial contamination levels may be unknown in meat direct from slaughterhouses, butchers, or game dealers.
Dogs fed salmonella contaminated food don't necessarily become ill. That fast gastric transit time in dogs may account for their ability to eat meat that would make humans ill. However, dogs fed raw meat contaminated with salmonella will shed higher numbers of the organism into the environment. This has implications for human health as salmonella can cause very serious symptoms, even death in those with compromised immune systems.
Other risks associated with raw feeding include obstruction of the gastrointestinal tract by chunks of bone, and fractured teeth from chewing on bones.
Does this mean you shouldn't raw feed?
RAW FEEDING SAFETY
Despite numerous studies showing that raw fed dogs shed higher levels of potentially pathogenic bacteria than kibble fed dogs, cases of gastrointestinal disease in raw fed dogs and their owners does not appear higher than those in kibble fed dogs in my practice. In fact most of the GE cases I treat are fed dry or canned dog food ( I always ask!)…but their owners do often admit that their pets will scavenge dead creatures, and discarded food on walks. Added to this, there have been several cases of dry dog food recalls due to salmonella contamination, and dried treats such as pig's ear may also be contaminated.
Raw bones are softer than the cooked bones and antlers which are sold as dog chews. Dental fractures and gastrointestinal obstructions are a genuine risk when feeding raw bones to dogs. However, cooked bones, antler chews, and hard nylon chews can also fracture teeth; I have yet to remove a raw bone intestinal foreign body, but have removed numerous chewed and swallowed dog toys and stones. I have treated a raw fed dog who needed surgery to remove bone from his oesophagus, but colleagues have treated more dogs which have swallowed large chunks of rawhide or pig's ear. The risks of tooth fracture and obstructions can be minimised by feeding appropriate size and type bones, or by feeding only ground bone.
Vets who support raw feeding have always advised that certain dogs in certain families may not be suitable for raw feeding, and that excellent hygiene is required in any family with a pet dog.
Families with members who are immunocompromised should avoid raw feeding due to the increased handling of raw meat, and potential higher contamination of the home with potentially pathogenic bacteria. If raw feeding in a home with young children care should be taken to protect children through good hygiene, for example; handwashing, separate food preparation utensils for pets, and avoiding licking by pets.
Immunocompromised pets may not be suitable candidates for a raw diet. This would include dogs receiving high dose steroids, chemotherapy, or recovering from certain illnesses.
ALTERNATIVES TO RAW
Where a raw fed pet's circumstances change, but owners want to continue feeding a high meat 'natural' diet, what are the options?
Firstly, consider switching from home-made raw to a commercial complete raw food. These are tested to ensure low bacterial contamination, as well as being nutritionally balanced, and requiring less handling.
If that is considered too high risk, look for lightly cooked high meat foods, often sold in tray or pouches.
Finally, there are increasing dry food options, both extruded kibble, and baked which are made with over 60% meat.
VETERINARY ADVICE ON RAW
If you are concerned about your dog or cat's raw diet, and want advice on how to feed raw safely, consult a vet who understands and supports raw feeding.