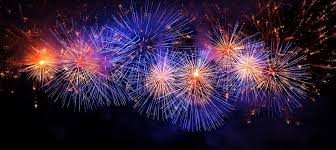 MY DOG HATES FIREWORKS – LET'S BAN THEM!
Urgh, it's that time of year again. Firework petition season. Now, don't get me wrong, I have serious reservations about people with no pyrotechnical training being able to buy industrial fireworks to let off in their backyard, but I think the focus of pet owner's energy is in the wrong place.
I fully support calls for fireworks to be restricted to organised displays. The event can be advertised in advance, animal owners (and those with babies, PTSD, or who just hate fireworks) can make arrangements, and let's be honest the displays are just a whole lot better and safer. But this still leaves a problem; what to do with the pets who are scared of fireworks.
HELPING YOUR PET COPE WITH FIREWORKS
It might seem tardy to post this after Bonfire Night…but 5th November is just the start of the fireworks season (unless you live in East Sussex where we have a big display somewhere every weekend from September to December in normal years!). Fireworks are an important part of Diwali, Christmas, and New Year events. And this year, with organised displays likely to be banned, there will be more unpredictable home displays.
HELPING YOU PET WITH FIREWORKS NOW
Walk dogs in the daylight and get cast indoors before dusk. Move outdoor caged pets inside.
Use curtains to muffle sounds and light and keep indoors well lit.
Mask noises with music or the TV.
Make your pet a secure snuggly den to hide in.
If your pet wants to snuggle up for a cuddle, let them. If they need to roam the house, let them do that instead.
Distract your pet with a game, tasty treats, or some training.
Contact your vet for calming pheremones, supplements, or medications.
HELPING YOUR PET WITH FIREWORKS FOR THE FUTURE
This is where I get frustrated. Every November there are hundreds of posts about pets being scared of fireworks. Yet how many of these pets get help from a behaviourist? I have only worked with one noise phobia case this year (he's doing really well with a combination of more interesting walks, medication when required, and a new surround sound TV!). Whilst I don't promise your dog will react like my spaniels (bang = where is the thing to fetch) it is possible to reduce the fear felt by most dogs through counter conditioning and desensitisation, and to come up with medication protocols for those who remain distressed.
PREVENTING FIREWORK FEAR IN YOUR NEXT PET
Look for a breeder who habituates their puppies or kittens to noise from an early age. I play my puppies CDs of fireworks, gunshot, traffic, babies….everything! This continues most days until they are at least 6 months old. I often play noises when they are eating or doing some training. As my pups get older I play the noise CDs less often, but often enough that they stay unconcerned. If they show any anxiety the volume goes down and I pair the noise with play or food. If a bang means sausage is coming it is much harder to stay worried about bangs!
Due to Covid-19 restrictions cancelling all our planned gundog work for November we now have extra appointments available. We are happy to do phone and WhatsApp consultations for noise phobias now which can be followed up with home visits next year.
Contact us at health@holisticvetsussex.co.uk for a referral form and prices.
DOG FOOD – HYPOALLERGENIC HYPE?
There has never been more choice in diets for dogs. There are complete raw diets, lightly cooked diets, grain free pouches and kibbles, gently cooked nuggets, freeze dried raw food…not to mention any number of books and websites teaching you how to make your own home cooked or raw diets. Many of these diets claim to be hypoallergenic, but what does that mean, and does your dog really need a hypoallergenic diet?
HYPOALLERGENIC?
Hypoallergenic means 'low in allergens' or 'unlikely to cause an allergic reaction', but in dog food terms it is fairly meaningless. It is usually used to describe food which don't contain the most common ingredients which cause allergy or intolerance symptoms in dogs. These food usually have a fixed formula (meaning the same ingredients are used in every batch), and restrict the sources of protein. However, they can still cause illness in food allergic or intolerant dogs. If a dog is sensitive to turkey, then a 'hypoallergenic' food based on turkey won't actually be hypoallergenic for that dog! The most common causes of food allergies in dogs are chicken, beef, dairy, and egg but rather than there being something special about these ingredients, it is simply that they are the most common ingredients in pet foods (because pet food use the leftovers of the most common human foods). Feeding a diet based on 'exotic' meats like kangaroo, wild boar, or goat doesn't mean they will be less likely to develop a food allergy, but they would develop it to the exotic meat instead of chicken.
DOES MY DOG HAVE A FOOD ALLERGY?
Food allergies happen when  the immune system misidentifies a protein from food as a threat and launches an immune response. Food allergies in dogs can cause gastrointestinal symptoms (vomiting and diarrhoea) or skin problems (itching, ear infections, skin infections). Food allergies are actually not that common in dogs; vomiting and diarrhoea are far more likely to be caused by a dog eating something it shouldn't (high fat foods, rubbish, spoiled food etc.) or by a bacterial or viral infection. Dogs can have an intolerance to certain ingredients or diets which physically irritate the gut (the diet might be too high in fibre or fat for instance), but in these cases there is no immune response. Allergies to fleas, house dust mites, food storage mites, and pollens are the most common causes of allergic itching.
GLUTEN FREE? GRAIN FREE?
Grains are a less common cause of food allergies than animal proteins, despite the trend to feed grain free diets. Gluten intolerance is also very rare in dogs, though there is a gluten sensitive enteropathy reported in Irish Setters, and paroxysmal gluten-sensitive dyskinesia (canine epileptoid cramping syndrome/ Spike's disease) in Border Terriers. Recently grain free diets have been linked to cardiomyopathy in Golden Retrievers. The diets involved have been high in legumes (peas and beans) and it is theorised that this may be reducing the uptake of taurine in affected dogs.
DIAGNOSING AND TREATING ADVERSE FOOD REACTIONS IN DOGS
Blood, saliva, and even hair sample testing are offered to identify the foods which your dog reacts to, but research in both humans and dogs now suggests that these tests are not particularly accurate or useful. If tests aren't the answer, what will your vet do to diagnose a food allergy?
In the past vets used to recommend home-made elimination diets based on a single novel protein and carbohydrate source. Unfortunately it is getting more difficult to find truly novel ingredients as 'exotic' meats such as wild boar and kangaroo, and even alternative carbohydrates such as quinoa or tapioca can be found in mainstream pet foods and treats! Dogs might have to be on elimination diets for up to 3 months and vets did see poor compliance by owners who got bored of cooking, and dogs who got bored of eating the same thing every day. Such a restricted diet also risks nutritional deficiencies if continued long term, however this option can be followed if owners do not want to use processed foods. Care must be taken to avoid contamination of the diet with other ingredients.
We now have access to diets where the proteins (and sometimes carbohydrates) are hydrolysed. The hydrolysis process breaks the protein into pieces which the body can no longer recognise as being a potential threat. Imagine someone builds a Lego chicken, then smashes it up…if you hadn't seen the completed chicken you wouldn't guess what the bricks had been; that's how hydrolysis works. For gastrointestinal symptoms feeding a hydrolysed diet for 2 weeks should improve symptoms. For skin reactions improvements may not be seen for up to 12 weeks. To make a definitive diagnosis you should then feed the original diet to see symptoms return, but understandably owners often skip this step.
It is vital that when using an elimination or hydrolysed diet that your dog eats absolutely nothing else! This might even mean avoiding palatable medicines and worming tablets as these might have meat based flavourings.
If a food allergy is diagnosed and controlled using an elimination diet or hydrolysed diet, a less restricted diet can be introduced slowly – perhaps one of the 'hypoallergenic' diets so you aren't introducing too many potential allergens all at once.
COULD FOOD REACTIONS CAUSE BEHAVIOUR PROBLEMS IN DOGS?
This question is what prompted this month's blog. 
We know that diets with insufficient animal protein can result in a dog lacking essential amino acids which are precursors of neurotransmitters and that this can lead to problem behaviour and difficulty in learning new tasks. Dietary manipulation can be used to make the essential amino acid tryptophan more available for uptake into the brain, this in turn raises the levels of serotonin.  But there may be even more exciting links between diet and behaviour on the horizon. There is currently a lot of research being done into the gut microbiome and the gut-brain axis. A diverse gut microbe population may be important in maintaining normal tryptophan metabolism and healthy functioning of the behavioural, central nervous, and gut processes which serotonin controls. Inflammation in the gut cause by a food intolerance, as well as antibiotic use, and even a failure for the gut to get a healthy bacterial population in the first days of life could all cause a poor gut microbiome and predispose to a range of health and behavioural problems. At the moment we don't know exactly how to manipulate the microbiome to improve physical and mental health, but finding a diet which does not cause inflammation and which supports healthy gut flora seems a sensible start.
For more information on the serotonin raising diet please look here: http://www.breakthroughdog.co.uk/
A good diet is the foundation of health and diet should always be considered when looking for ways to treat chronic physical or behavioural problems. Sadly the answer may not be as simple as grabbing a bag of the latest trendy dog food, or switching to a raw diet.
If you would like to discuss the potential impact of diet on your dog's physical or behavioural health please book an appointment!
GOODBYE GOUDHURST VETS
Many happy years offering clinics at Goudhurst Vets and Equine Clinic in Goudhurst are coming to an end. 
Vicky will be concentrating on home visits for Acupuncture and Behaviour problems, and will continue to offer Holistic and Herbal medicine consultations at Companion Care Vets in Eastbourne (01323 649315).
Existing acupuncture clients at Goudhurst will be transferred to vet Caroline Borer, who has recently undertaken acupuncture training. Repeat prescriptions of herbs can be delivered to Goudhurst by arrangement.
Vicky's final clinic at Goudhurst will be on Thursday 4th January.
FIREWORKS! FUN OR FRIGHTENING?
 As the night's draw in the chance of fireworks being let off increases. In Sussex Bonfire Season begins in September and continues through to December, and in other areas of the country fireworks may be use to celebrate Divali and at New Year.
Many pets are scared by fireworks, but they are here to stay…so what can you do?
PART TWO: PREVENTING PROBLEMS
Dogs
Ideally the breeder of your puppy should start proofing your puppy against noise phobias from as early as two or three weeks old. Being in a busy household and hearing pots and pans crash, vacuums whine, children shriek, and perhaps specific noise CDs while he is too young to be afraid should mean your puppy is less sensitive to sounds once you get him home. This is particularly important with certain breeds such as Border Collies. Continue this training once you bring your puppy home using noise apps or CDs (try the Sound Proof Puppy app http://www.my-puppy-training.com/ or the Clix Noises and Sounds CD http://www.companyofanimals.co.uk/product/clix-noises-sounds-cd ).
The same apps/CDs can be used to desensitise older dogs to noises, including fireworks. Start in a place where your dog feels relaxed (such as your kitchen or lounge), and wait until they are doing something pleasant such as eating or playing with you. Then start a noise CD on minimum volume – you may not even be able to hear it. Repeat this daily, gradually increasing the volume. If at any point your dog reacts negatively go back to a lower volume. Once you can play the CD loud, play it in other rooms (go down a few levels of volume). Ideally your dog will notice the noise but return to eating or playing. The next steps are to play the fireworks randomly when the dog isn't already eating or playing. Go right back to low volume and if your dog doesn't react give food treat or play a game. Once your dog seems pretty happy about the CD noises you won't need to practice every day, but some training in the build up to bonfire season is a good idea. Unfortunately the CDs aren't perfect reproductions of fireworks, and may lack some of the high pitched noises only dogs can hear, they also don't come with big flashes in the sky. This means some dogs will desensitise well to CDs but still be afraid of real fireworks, though they usually cope better than before training.
If at any point your dog seems distressed by the training, or you can't progress past very low volume consult your vet for referral to a behaviourist. Some dogs will need medication and general behavioural therapy to get them feeling good enough to start noise desensitisation.
Other Animals
It is possible to use desensitisation programmes with other animals, but it simply isn't practical to try and desensitise whole herds of cattle or flocks of sheep!
The noise CDs discussed above could be used in horses in a similar way to dogs; playing them very softly at first while grooming or feeding the horse, and maybe while schooling him later on. It would be important to carry the desensitisation training on into the evenings, and to be aware that it is harder to protect horses from the startling flashes in the sky.
Cats can be desensitised in the same way as dogs, though training sessions should be shorter.
FIREWORKS! FUN OR FRIGHTENING?
 As the night's draw in the chance of fireworks being let off increases. In Sussex Bonfire Season begins in September and continues through to December, and in other areas of the country fireworks may be use to celebrate Divali and at New Year.
Many pets are scared by fireworks, but they are here to stay…so what can you do?
PART ONE; DEALING WITH A DISPLAY
Dogs and cats and fireworks
Ideally you should start desensitising your pets to firework noises well in advance of bonfire season (see Part 2 Prevention) but it is easy to forget how upset your pet got until the nights start drawing in.
If bonfire season has crept up on you don't try to start a desensitisation programme; instead plan to help your dog or cat cope.
Many dogs and cats like to retreat to a safe den during fireworks so make sure they have one. For dogs this might mean a crate covered in a blanket, or putting their bed behind the sofa. Cardboard boxes work well for cats! Introduce these safe dens in advance of bonfire season if possible. Some dogs and cats respond well to tight fitting calming vests called Thunder Shirts.
Consider pheromones which can help to relax pets. DAP (for dogs) comes as a collar, diffuser, or spray; and Feliway for cats comes as a diffuser or spray. Both are available from your vet or online, and should be used for a couple of weeks before you expect fireworks to start. Your vet might also suggest herbal and nutraceutical calmers. Some of these act very quickly, others should be given for a week or so before you expect fireworks. For more serious firework phobias your vet may prescribe sedative or anxiolytic drugs, but be sure to book an appointment to discuss these well ahead of time. A new, very effective gel is available which acts quickly to calm pets with noise phobias, even if they are already showing signs of fear, but this can only be prescribed after consultation with your vet. Some owners find a big carbohydrate meal in the evening helps their dogs be calmer during fireworks, but don't do this if your dog tends to have vomiting or diarrhoea when stressed.
Keep your pet indoors when you know a bonfire event is planned. As people may let fireworks off outside planned event times it is sensible to lock cat flaps after dark and to ensure your dog has been walked before dusk. Close curtains and turn on the lights so flashes outside are less noticeable. If your dog is particularly afraid of fireworks it would be sensible to take him into the garden on a well-fitting collar or harness and lead to toilet during fireworks season, just in case one goes off. Also make sure the garden is secure to reduce the risk of escape.
During a display have the TV or radio on to mask sounds and as a distraction. Some dogs can be distracted during fireworks by play or training exercises, others will want to cuddle up for security, and others will feel best in their den. Be guided by your dog and don't try to make him do anything he doesn't want to. Don't leave dogs which are likely to be distressed by fireworks on their own during displays. The easiest solution for some dogs living close to organised displays can be to go and visit a friend in another village for the evening.
Horses and fireworks
Most horses will be safest in their stables during firework displays, however make sure someone is watching them and can take action if they become afraid. Some horse will react badly if in an enclosed area as they can feel trapped, and will be better released into a paddock. If your horse is nervous prepare for a nearby event by rugging and booting them to reduce the risk of injury. Your vet may also be able to prescribe either herbal or nutraceutical calmers, or sedatives for badly affected horses. Alternatively consider moving very nervous horses to stables or field further away from the event.
Livestock and fireworks
Livestock will startle at the beginning of a display but usually settle fairly quickly when they realise there is no harm. Like horses they may react more badly to being in a confined space. Move sensitive livestock such as in calf cows and pregnant ewes as far from the event as possible and ensure that fences are secure and safe to reduce the risk of injuries.
Small pets and fireworks
Small pets such as rabbits and guinea pigs being kept outside could be scared by the noise and flashes of fireworks so consider bringing their hutch inside during bonfire season. If you notice a decrease in how much your rabbit or guinea pig is eating visit the vet as stress can cause gut stasis, which can be serious if left untreated.
HOW DO I DEAL WITH MY DOMINANT DOG?
NEWSFLASH….your dog isn't dominant!
Dominance theory is out of date thinking. It was based on observations of captive wolf packs whose behaviour bears no resemblance to the dog in your home, and little to wild wolves!
DOOR RUSHING, LEAD PULLING, CLIMBING ON THE SOFA….ALL DOMINANT BEHAVIOURS!
NOPE!
Door rushing: Your dog wants to be the first to get out to the good stuff!
Lead pulling: Your dog wants you to hurry to the park to let him off for a run!
Sofas and beds: Your dog likes to be up high so he can see better, and the sofa smells of you!
SO! WHAT DO I DO WITH MY DOMINANT DOG?!
1) Accept your dog isn't trying to take over your home, or the world. Dogs are pretty happy being dogs and letting us earn the money for food and balls and stuff. They might want to compete with you, or other dogs, for things like food, balls, the sofa, getting to the park first….but they don't want to be boss. 
2) Learn how dogs really see the world. They like food, other dogs, people, sniffing, fetching, digging, chewing, ripping stuff up (in varying amounts depending on the dog!). They do what makes them happy, they avoid what makes them unhappy.
3) Understand why your dog is doing things you don't like. Have you taught him self control, to walk on a loose lead, to wait when you open the door? If you don't teach your dog the rules of living in your house then….he'll just be a dog!
4) If your dog starts doing things which are against your house rules, ask why. Are you, or another family member bending the rules? This can be very confusing for dogs! Is you dog hitting puberty/ getting old/ been ill/ had a bad experience?
QUIT WANTING TO BE A PACK LEADER…BECOME A TEAM LEADER!
If you want to play wolves….put on a fur suit and pee up the trees in your garden. Your dog still won't know you're an alpha wolf!
Instead of seeing dog ownership as a constant battle for supremacy, work on becoming a better team. Make sure you have clear rules about acceptable and unacceptable behaviour. Teach your dog the rules through fair methods of training where he can earn rewards (food, play, cuddles) for making the right choices.
If you are having bigger training or behaviour issues get in touch!
Extra Reading:
We don't often suggest extra reading but there are a few great books if this has piqued your interest…
'The Culture Clash' Jean Donaldson
'Dominance in Dogs; Fact or Fiction" Barry Eaton
'How Dogs Learn' Birch and Bailey

CHANGE THE DIET, CHANGE THE BEHAVIOUR?
If you spend any time on the internet, reading dog magazines, or in pet shops, you will be aware of the huge range of foods out there promising your dog a longer, happier life. But could a change of diet really help change your dog's behaviour?
CAN DIET FIX BEHAVIOUR PROBLEMS?
Some behaviour problems may actually be related to a dog's diet. Take the case of a collie who was attacking his owners when they tried to sit on the sofa. Initially it was thought that the dog was guarding the sofa, but when the behaviourist visited in the daytime there was no attack… careful questioning revealed that his behaviour was more related to the time of day, than the sofa. His owners were very active people and only tried to sit on the sofa in the evening. They were only feeding their dog in the mornings and then he was having long, exciting walks. By the evening the collie was tired and had low blood sugar which made him extremely grumpy. He would curl up to sleep on the sofa and when woken by his owners he was so confused he would snap at them. This dog didn't need retraining….just food at tea time as well as at breakfast!
Another case involved a rescue springer spaniel who suffered badly with shadow chasing which meant he could only be exercised at certain times of day. Being a springer this meant he had lots of pent up energy and could be destructive in the house. To help, a trainer recommended a very low protein diet…which made the poor dog worse. Reducing the protein in his diet meant that he wasn't getting the raw materials to make the brain chemicals that make dogs (and people!) happy. Against his owners expectation switching him onto a diet of raw meat, vegetables, and bones didn't send him crazy, it improved his behaviour a lot. And chewing on large, meaty bones not only provided essential amino acids, it gave him a very satisfying activity to do when it was too sunny to take him out for walks.
One of the advantages of a behaviour consultation with our holistic vet is that she will consider your dog's diet, health, and exercise when assessing problem behaviours. Key areas she will consider are the quality and quantity or protein, and how often the dogs is fed. Not all protein sources are the same; muscle meat is important in a dog's diet to supply essential amino acids. These can't be manufactured in the body and are vital building blocks for proteins, hormones, and messenger chemicals in the body and brain. Some diets seem to have sufficient protein, but it comes from vegetable sources, or from feet and feathers which don't have the right levels of essential amino acids. Some dogs cope well when fed once a day, but the very active dog, young dogs, and toy breeds can suffer from low blood sugar on once a day feeding. Low blood sugar can cause confusion, grumpiness, and in severe cases collapse or fits.
A DIET TO RAISE SEROTONIN
For some dogs low serotonin is the cause of their problem behaviours, or makes it difficult for them to learn new behaviours. Serotonin levels in the brain can be raised through the use of drugs usually used for depression in people. Unfortunately these drugs can have side effects and getting the right drug for the dog (or human!) can be a case of trial and error. In many dogs, switching from a diet with low protein quantity or quality (like the springer we discussed above) to a diet with higher muscle meat levels, or a raw meat based diet can lead to improved behaviour. In others behaviour does not improve enough. Various supplements are sold containing tryptophan, the essential amino acid which is needed to produce serotonin. These have a limited effect on brain serotonin levels however, as tryptophan is often broken down before enough of it can enter the brain as it competes with other amino acids to cross the blood-brain barrier.
The good news is that our clever colleagues have designed a diet that allows plenty of tryptophan to enter the brain, which in turn means higher serotonin levels, and a happier dog!
We have been recommending this serotonin raising diet to our clients for several years and we have used it with owners who are raw feeding, as well as those who prefer prepared wet or dry foods, Sadly the DIY version we recommend has proved difficult for some owners as it involves feeding four times a day. For owners who raw feed, or who have very fussy dogs we will still recommend the DIY serotonin raising diet (please book as consultation for details!). However, for those owners who would prefer to feed a kibble food twice a day we will recommend Breakthrough ™.
If you think your dog might benefit from either the DIY serotonin boosting diet, or from Breakthrough™, we would strongly advise you to book a behavioural assessment. If you decide to try Breakthrough™ before a consultation, please thank us for making you aware of it by choosing 02301 Four Seasons Holistic Veterinary Care as your referring behaviour practice.
KIBBLE? BUT AREN'T YOU PRO RAW FEEDING!!!!?
We don't judge our clients. We aim to help as many pet owners as possible improve the physical and mental health of their pets through a truly holistic combination of conventional diagnostics, conventional medicines, acupuncture, physical therapy, behavioural assessment and treatment, herbal medicines, nutritional supplements, and dietary changes, as appropriate for each client and pet.
We do love raw feeding as it allows owners to feed high quality protein, and to know exactly what their pet is eating. Some dogs don't do well on grain based diets, and others become intolerant of processed meat proteins so raw feeding can be ideal for these pets. It can be a cost effective way to feed, and when whole meaty bones are fed there is ample opportunity for chewing and food play. However, raw feeding isn't for everyone! It may not be safe for those who are immunocompromised, and may not be practical for those without room to store meat and bones. It is also unsuitable for dogs with food guarding issues until these have been addressed. If our clients want to feed raw we will help them every step of the way, even adapting the serotonin raising diet to suit raw feeding. However, for those who can't or won't raw feed, we will work with our client to find the best alternative.
HELP! MY DOG BARKS AT THE POSTMAN!
Barking at the postman is one of the most common behaviour 'problems' we're asked about. So why is the Postie such a problem and what can you do about it?
(I'm going to use 'Postman/Postmen' throughout to make for easier reading, but please accept I'm writing about all postal and parcel delivery people).
THE PROBLEM WITH POSTMEN…
Most dogs are at least a little bit protective, especially of their homes. We've bred them for this trait since the dawn of domestication. Guarding the den is a juvenile wolf behaviour, and domestic dogs share many of their behaviours with juvenile wolves…including guarding. Many dog breeds have been specifically bred to enhance the guarding tendency… both obvious 'guard dog' breeds like German Shepherds and Rottweilers, but also the livestock guarding breeds like Maremmas, Dalmatians which guarded carriages, and small breeds like Shih Tzus which, according to the breed lore, guarded temples.
Dogs can learn to be calm when visitors come. With patience it is possible to train them to run to their bed when the doorbell goes, and wait for you to invite the guest in. But often this approach fails with the Postie…why?
Think like a dog for a minute. The Postie usually comes when the owner is out. The Postie approaches the door…and rattles the letterbox. Is he trying to get in? The dog feels that his territory is under threat, and the human isn't here to deal with it…so… the dog runs to the door barking. The Postie turns and leaves. RESULT! The dog has got rid of the 'threat' and feels very relieved. Relief feels very good and makes it more likely that the next time the threatening Postie approaches the door the dog will go through his run and bark routine.
WE known that Postmen approach out front door, put the letters in the postbox, and then leave no matter what the 'guard dog' does…but the dog doesn't.
Barking dogs can be a nuisance to neighbours, and there have been cases of Postmen's fingers being bitten through the letter box so the Postman Problem needs to be solved…
THE SOLUTION TO THE POSTMAN PROBLEM…
In theory we can treat the Postie like any other visitor…asking the dog to go to bed, and giving a high value reward there. Over time the approach of the Postie should become a trigger for going to bed. But…you will need a Postie with some spare time, or friends willing to be pretend Postmen until the new behaviour is learned. This training often falls apart because the owner isn't around enough to reward for the correct behaviour.
My usual recommendation then is to avoid the problem! If it is possible to leave the dog in a room where he can't see or hear people approaching the door this can be enough to solve the problem. Where that isn't practical a letter box on the wall (out of sight of the dog) or at the end of the drive offers a cheap and easy solution.
HYPOTHYROIDISM EPIDEMIC IN DOGS!
Not doubt you've seen headlines like this. No doubt you've read the articles which blame vaccines, or dog food, or inbreeding. But is there an epidemic of hypothyroidism, and if so, what is the real cause?
DOES YOUR DOG HAVE HYPOTHYROIDISM?
Hypothyroidism is usually seen in middle aged dogs. As the thyroid gland controls the metabolic rate of the whole body a reduction in how well the gland works will have a wide range of symptoms. The most common are weight gain, lethargy, and  poor skin and coat. Recurrent infections, exercise intolerance, cold intolerance, and mental dullness can also be seen. Unfortunately these symptoms are not unique to hypothyroidism and can be seen in other diseases common to middle aged dogs. 
If your vet suspects hypothyroidism she will take a blood sample. The usual first test is to look at free T4 and TSH levels in the blood. A classic hypothyroid case will have low T4 and high TSH. This test is very sensitive and will pick up most hypothyroid cases….but it isn't very specific and will pick up lots of non hypothyroid cases too. Many illnesses can cause the free T4 levels to be low when sampled, and the level fluctuates through the day. A vet must never diagnose hypothyroidism just on a blood sample, but must consider the whole clinical picture. A few dogs have classic symptoms of hypothyroidism but relatively normal blood values, again the vet must decide whether to trial treatment. Treatment is cheap and safe (it just replaces the missing hormone) so in cases where the blood tests are inconclusive vets will often try a month of treatment.
Additional tests are available including T3, and thyroid antibodies. T3 is the active form of thyroid hormone but little circulates in the blood (most is in the cells) and free blood values do not correlate well with clinical signs. Thyroid antibodies make the autoimmune form of thyroid destruction very likely, but a lack of antibodies doesn't mean thyroid damage hasn't taken place.
VACCINATION CAUSES HYPOTHYROIDISM IN DOGS!
Hypothyroidism is the most common endocrine disease of dogs, affecting between 2 and 6 dogs per 1000 (so the risk of any dog developing hypothyroidism in it's life is 0.2-0.6%). Almost 80% of puppies, and nearly 70% of adult dogs receive vaccinations so there is a good chance hypothyroid dogs will also have been vaccinated…but this doesn't mean that vaccines cause hypothyroidism. Because around 50% of thyroid cases are caused by the body's immune system attacking the thyroid gland is has been suggested that vaccines trigger the immune system into an attack. To date though no studies have proven that this happens. It has also been suggested that the immune system starts to go wrong after infection, but again a definitive cause and effect has not been shown. Autoimmune diseases seem to be on the rise generally and a theory often discussed is that because of good hygiene, vaccinations, and parasite control the juvenile immune system isn't correctly primed. One of the few things we do know is that there is a genetic component to hypothyroidism as it has been shown to run in family lines and be more common in some breeds than others. Studies on gender and neutering status suggest neutered females may be at higher risk. There is a feeling amongst vets that hypothyroidism may be on the rise, but increased pet owner and vet awareness, and the increase in 'wellness' blood tests for older pets may simply mean we are detecting more cases.
HYPOTHYROIDISM CAUSES AGGRESSIVE BEHAVIOUR IN DOGS!
Hypothyroidism is increasingly blamed for aggression in dogs, but again scientific papers really do not back this up. There are a few case reports but in most cases changes in behaviour can be explained by other factors. There is no doubt that hypothyroid dogs feel rubbish and many have skin infections. If the dog is forced out for a walk, away from his warm place, or molested by children he may feel forced to act in an aggressive way. As hypothyroidism usually affects middle aged dogs other health problems may contribute to the feelings of grumpiness or difficulty in coping with their world; arthritis, dental pain, hearing problems, vision problems etc.
Changes in behaviour in middle aged dogs should always prompt a trip to the vet to rule out health problems.
So…is there an epidemic of hypothyroidism? Maybe not. Is there a clear link to vaccination? No. Does hypothyroidism cause aggression? Usually no, but it can make dogs miserable and grumpy. Can a single blood test (even an expensive one from America) tell me if my dog has a thyroid problem? No. If you have any concerns about your dog's health book a check up with your vet. And remember we're available to help with acupuncture, herbal medicines, and behaviour assessments!