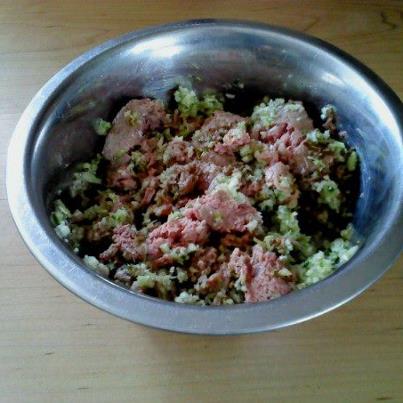 RAW FEEDING AND RESISTANT BACTERIA
A recently published study shows that dogs fed a raw diet shed more anti-microbial resistant Salmonella and E. coli than dogs fed on other diets.
Anti-microbial resistant bacteria present a real threat to human and animal health. The study made no suggestion that dogs were more likely to become ill from these bacteria if raw fed, but it does raise concerns that these bacteria could cause difficult to treat infections in people, particularly those with weakened immune systems.
HOW RAW DOG FOOD CAN INFECT PEOPLE
The risks to human health from raw feeding dogs are two-fold.
Contamination when preparing raw dog food.
Ingestion of bacteria from dog faeces.
REDUCING THE RISK OF INFECTION FROM RAW DOG FOOD
Raw dog food should be stored and prepared separately to human food.
Different, clearly marked utensils should be used for pets and people.
Raw food should be obtained from reputable sources.
Pet owners should consider wearing gloves when preparing raw food.
Pet bowls should be cleaned after each meal with hot water and detergent. Pet safe disinfectant may be useful for chopping boards and utensils.
IS RAW FEEDING SAFE FOR MY DOG?
Most dogs are able to eat raw food. Dogs are less likely to suffer from digestive upsets from raw food than humans due to their short digestive transit time and a robustness immune system.
The current study does not suggest that raw fed dogs are more likely to suffer from anti-microbial resistant bacteria than dogs fed other diets.
Raw diets must be carefully formulated to avoid nutritional excesses and deficiencies.
Feeding whole bones carries a risk of dental damage and obstructions of the throat and digestive tract.
Raw feeding should be avoided in dogs with a weakened immune system. This may include elderly pets and those on certain medications. If you prefer to feed a fresh diet, a home cooked one may be safer for these pets. If you are unsure if a raw diet is suitable for your dog please seek advice from a holistic vet.
IS RAW FEEDING SAFE FOR MY FAMILY?
Families with immune compromised members should avoid raw feeding their dogs.
Families with raw fed dogs should practise very good hygiene. Hands should be sanitised after picking up faeces and washed after handling dogs as microscopic particles of faeces can contaminate the coat. Allowing dogs to lick hands and faces should also be discouraged. However, these hygiene rules should be followed by all pet owning households!
Charities that take dogs into schools and hospitals may not allow raw fed dogs to take part.
Veterinary practices may employ barrier nursing for raw fed pets (and may charge additional fees for this).
FOUR SEASONS HOLISTIC VETERINARY CARE AND RAW FEEDING
We continue to support pet owners in a variety of feeding plans including raw, home cooked, and commercial wet and kibble food. We do not believe that one diet suits all pets or pet families.
This study does not change our advice significantly, but we are always happy to talk to pet owners about a suitable diet.
If you wish to read the study follow this link: https://onlinelibrary.wiley.com/doi/10.1111/jsap.13488