PUPPIES AND KITTENS!
Published
February 5, 2020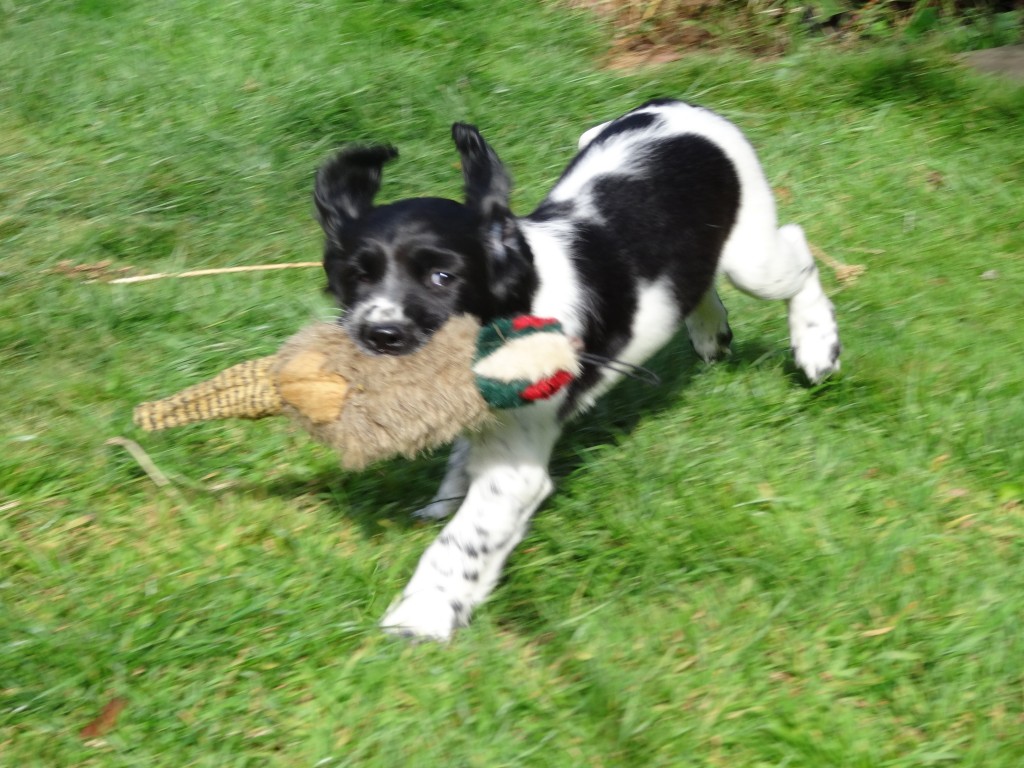 PLANNING A PUPPY OR KITTEN?
As the days get longer and the weather gets better, the idea of getting a new puppy or kitten may become appealing. Kitten season starts in the spring and many dog breeders prefer spring and summer litters so their puppies can enjoy some time outdoors.
SHOP OR ADOPT?
Taking on a pet from a rehoming centre can be very rewarding, but it isn't always the right option. Rehoming centres may have puppies and kittens available, but information on their parents health and temperament will usually be unknown. If you rehome an adult animal, you will know much more about its size and temperament and you might be lucky enough to find yourself an instant pet with no need for housetraining. However, many pets in rehoming centres will need time and sensitive handling to manage behavioural problems. If you plan to compete or work your dog, then buying a puppy will give you a blank slate to work with, but many rehomed dogs can be trained to a high level and the police, support dog charities, and agility competitors often choose rehomed dogs.
I WANT A PUPPY
The advantage to choosing a puppy from a breeder is that you should be able to get all the information on the parents (and maybe several generations back) and to see how your puppy had been reared. Ideally choose your breed after researching breed club websites and meeting the breed. Crufts Dog Show in March has a Discover Dogs area where you can meet all the KC recognised breeds as well as areas where you can talk to experts about dog sports and training. Once you have chosen a breed which suits your lifestyle, look for a breeder. If you can find a breeder before the pups are born you will be able to follow your pups progress and the breeder can start to get your pup ready for their new life.
The best dog breeders are passionate! Expect to be shown health test results for mum and dad, as well as hearing about why their dogs are wonderful. This might be show or competition wins, their working prowess, or (most importantly) just why they are fantastic companions. Expect to be asked a lot of questions; breeders can be (and should be) very picky about where their puppies go. Good breeders offer lifetime support, and will help with rehoming if you can't keep your puppy (at any age), but they really want you to have a long and happy time together. Look for a puppy which is reared in the home and where the breeder is introducing the pups to the sights, sounds, and smells they will encounter when they leave home. Expect to sign a contract when buying, and to be given an information pack all about your new puppy.
Be on the lookout for bad breeders. They can be very hard to spot! Increasingly puppies from puppy farms are presented as being raised in a family home. If you are not visiting until puppies are ready for sale ask to see photographs and videos of the puppies as they have grown. Good breeders are going to take loads of photos and videos! Be very suspicious if you can't see mum. Mum might not be living in with the puppies at 8weeks as they should be fully weaned before sale, but you should be able to meet her and see the puppies interact with her. Never be rushed into buying a puppy, and never buy a sick puppy or because you feel sorry for it. Consider taking some photos and report to Trading Standards and the RSPCA if you have any concerns.
I WANT A KITTEN
If you are looking for a pedigree kitten, similar advice applies as for puppies. GFC registered kittens can't be sold before 15 weeks. Most kittens are not pedigrees and are the result of accidental matings of domestic cats. Farm kittens can have more independent characters and some remain resolutely feral so these may not be the best option for a city home.
Again, you should feel good about the home you are buying a kitten from. It should be clean, but show evidence that cats have lived there! A friendly mum increases the chance of friendly kittens, but remember that cats are often more shy with visitors than dogs. Do not buy a kitten if it or the mother show signs of diarrhoea or respiratory disease and avoid skinny sick kittens with pot bellies and a host of fleas!
CONGRATULATIONS…NOW FOR THE HARD WORK!
Having found your perfect pet partner, the hard work begins. Book in with your vet in the first week to discuss vaccinations and parasite control. Keep in touch with your breeder as they really love to know how their 'babies' are doing. Book classes for your puppy to learn basic obedience and socialisation, or provide indoor entertainment for your kitten! Spend time getting them used to handling and grooming…take lots of photos and enjoy your new arrival.