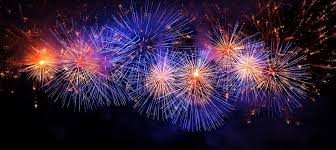 MY DOG HATES FIREWORKS – LET'S BAN THEM!
Urgh, it's that time of year again. Firework petition season. Now, don't get me wrong, I have serious reservations about people with no pyrotechnical training being able to buy industrial fireworks to let off in their backyard, but I think the focus of pet owner's energy is in the wrong place.
I fully support calls for fireworks to be restricted to organised displays. The event can be advertised in advance, animal owners (and those with babies, PTSD, or who just hate fireworks) can make arrangements, and let's be honest the displays are just a whole lot better and safer. But this still leaves a problem; what to do with the pets who are scared of fireworks.
HELPING YOUR PET COPE WITH FIREWORKS
It might seem tardy to post this after Bonfire Night…but 5th November is just the start of the fireworks season (unless you live in East Sussex where we have a big display somewhere every weekend from September to December in normal years!). Fireworks are an important part of Diwali, Christmas, and New Year events. And this year, with organised displays likely to be banned, there will be more unpredictable home displays.
HELPING YOU PET WITH FIREWORKS NOW
Walk dogs in the daylight and get cast indoors before dusk. Move outdoor caged pets inside.
Use curtains to muffle sounds and light and keep indoors well lit.
Mask noises with music or the TV.
Make your pet a secure snuggly den to hide in.
If your pet wants to snuggle up for a cuddle, let them. If they need to roam the house, let them do that instead.
Distract your pet with a game, tasty treats, or some training.
Contact your vet for calming pheremones, supplements, or medications.
HELPING YOUR PET WITH FIREWORKS FOR THE FUTURE
This is where I get frustrated. Every November there are hundreds of posts about pets being scared of fireworks. Yet how many of these pets get help from a behaviourist? I have only worked with one noise phobia case this year (he's doing really well with a combination of more interesting walks, medication when required, and a new surround sound TV!). Whilst I don't promise your dog will react like my spaniels (bang = where is the thing to fetch) it is possible to reduce the fear felt by most dogs through counter conditioning and desensitisation, and to come up with medication protocols for those who remain distressed.
PREVENTING FIREWORK FEAR IN YOUR NEXT PET
Look for a breeder who habituates their puppies or kittens to noise from an early age. I play my puppies CDs of fireworks, gunshot, traffic, babies….everything! This continues most days until they are at least 6 months old. I often play noises when they are eating or doing some training. As my pups get older I play the noise CDs less often, but often enough that they stay unconcerned. If they show any anxiety the volume goes down and I pair the noise with play or food. If a bang means sausage is coming it is much harder to stay worried about bangs!
Due to Covid-19 restrictions cancelling all our planned gundog work for November we now have extra appointments available. We are happy to do phone and WhatsApp consultations for noise phobias now which can be followed up with home visits next year.
Contact us at health@holisticvetsussex.co.uk for a referral form and prices.