The return to lockdown means that all the bookings Vet Vicky had to work and compete her dogs have been cancelled until at least December. This means our diary is suddenly a bit empty.
We are not as restricted in the services we can offer during this lockdown so we would love to see some new patients for acupuncture, behavioural assessment, and holistic consultations. We are happy to offer phone or WhatsApp consultations for some behavioural issues, holistic consultations, and puppy support.
Email health@holisticvetsussex.co.uk for information.
Use us or lose us!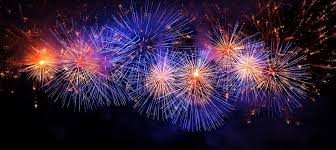 RESOLUTIONS?
Have you made any resolutions? Lose weight, get fit, read more, take up a new hobby? Ours is to write a blog post once a month! And to upgrade the website over the next few months.
BETTER PET HEALTH IN 2020!
What could be a better resolution that to commit to improving your pet's health in 2020?
Four Seasons Holistic Veterinary Care is here to help you every step of the way!
MOBILITY
We offer acupuncture, physical therapy, herbal medicine, and weight loss advice to aid mobility in all pet species. This is Vicky's main area of work and one of the most satisfying. She loves working with sporting dogs as well as the golden oldies. Email health@holisticvetsussex.co.uk for a referral form.
CHRONIC ILLNESS
Would you like to manage your pet's diabetes, epilepsy, liver problems, kidney problems, skin issues, or other chronic disease using changes to diet and holistic therapies alongside conventional treatments? Email health@holisticvetsussex.co.uk for a referral form. We work alongside your vet to improve the health of your pet.
PROBLEM BEHAVIOUR
Our vet Vicky Payne is one of a small number of behaviourists to hold a level 6 qualification in companion animal behaviour and training from COAPE. She backs this up with many years of practical experience working with dogs, cats, and small pets. Unlike many behaviourists, Vicky can assess your pet for pain and understand the behavioural side effects of illnesses and medications. She can prescribe herbal or conventional medications where pets need a helping hand to start their behavioural recovery. Email health@holisticvetsussex.co.uk for a behavioural questionnaire and a referral form.
We wish you a very happy and healthy 2020, but we are also looking forward to helping more animals and their owners when things go wrong.