We are heartbroken that the government advice on what is and is not essential means that we can't offer home visits for the next three weeks (at least) except in exceptional circumstances. Human health and wellbeing outweighs animal welfare (their words).
We would ask our clients to be kind to us at this difficult time. We will be asking clients with stable pets to delay their home visit until such a time as it is deemed safe for us to visit with precautions. If you have any concerns about your pet's health, please text or email and we will do our best to help and advise. If your pet is under our care and deteriorates during the lockdown and is unable to have conventional medications, or is already on all the conventional medications we may be able to provide treatment if the other option is euthanasia.
TEMPORARY SERVICES
Email, messenger, or telephone advice: £35
Email behaviour assessment at treatment plan (Includes assessement, plan, and 2 weeks follow up): £100
Subsequent email behaviour assessments/ treatment plans : £50
Payment is by bank transfer only: Co Op Bank, Sort Code 089250, Acc. 68066879, V Payne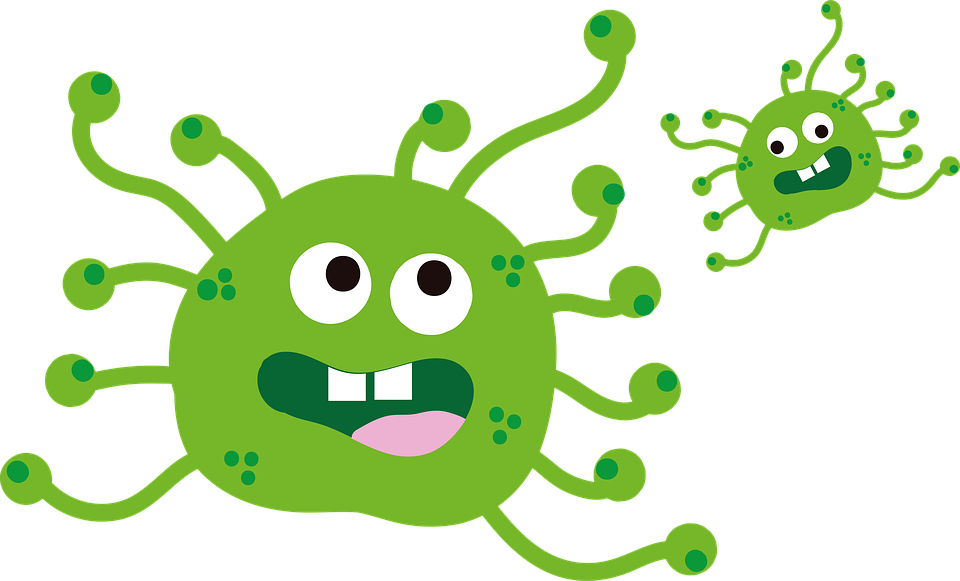 Yep, sorry, we have to do a post about this…
CAN MY PET CATCH COVID 19?
Short answer: No.
There is currently no evidence that pets can catch the Covid 19 strain of Coronavirus. At least one dogs has tested weakly positive, but this has been put down to environmental contamination. Sadly the dog died after release from quarantine, but he was 17 years old and vets say that age and stress were the most likely causes. It is important to remember that we have all lived with other Coronaviruses. The common cold is a Coronavirus! Dogs can suffer from two Coronaviruses; one caused mild gastrointestinal symptoms, while the other causes respiratory symptoms. Cats also have a Coronavirus. In most cats this causes mild diarrhoea, but can mutate in some cats (especially pedigree cats) to cause a serious peritonitis and often death. None of these strains are dangerous to humans.
CAN MY PET SPREAD COVID 19?
Short answer: Maybe.
The virus can live on surfaces, including your pet, for a short time. Wash your hands after touching animals, and if you are asked to self isolate, your pet should also be isolated and avoid contact with other people.
WHAT DO I DO WITH MY PETS IF I AM TOLD TO SELF ISOLATE?
Keep your pets in your home and garden. You can maintain their physical and mental wellbeing by playing indoor games and active feeding. Ensure you have an emergency plan and someone to care for your pets if you are hospitalised or if your pets need urgent care. If you have symptoms DO NOT attend the appointment yourself and ensure your practice knows that they may need to take extra precautions after handling your pet.
Please keep a 2 week supply of food and medicines for your pets, but DO NOT PANIC BUY.
ARE VETERINARY SERVICES STILL AVAILABLE?
At the time of writing veterinary practices, including Four Seasons Holistic Veterinary Care are still providing healthcare for pets. Practices may be adopting different protocols including phone triage, limiting the number of people who can attend a consultation, or asking owners to stay in their cars until their appointment.
Four Seasons Holistic Veterinary Care offers a home visit service, and our services can't be performed by Skype! If clients wish to cancel we would ask for at least 24hours notice (otherwise a £20 fee will be applied). If clients have any symptoms of Covid 19 they MUST cancel their appointment (no fee applied).
Vets practice excellent infection control at all times… there is a lot you can catch from pets so we wash/santitize our hands between patients even when there isn't a global pandemic!
Four Seasons Holistic Veterinary Care does not offer emergency out of hours treatment so please ensure you know the arrangements of your Primary Care Practice.
Limited advice can be given via email, but we will be asking for a fee for email advice as it is unlikely our small business will qualify for any government support.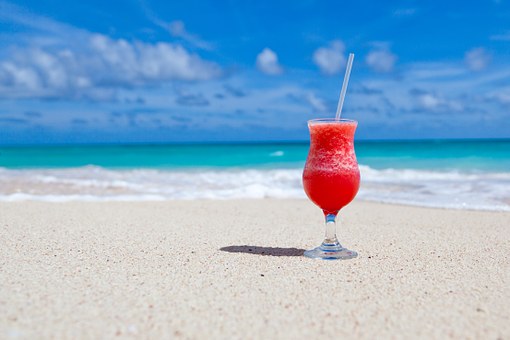 CLOSED 13TH-22ND MARCH 2020
Our vet Vicky is in need of a holiday so we will be unable to take calls or answer emails from 13th-22nd March.
For non-urgent enquiries please send an email or a text message.
Remember that all patients MUST be registered with a Primary Care Practice and that this should be your first port of call in an emergency or out of hours.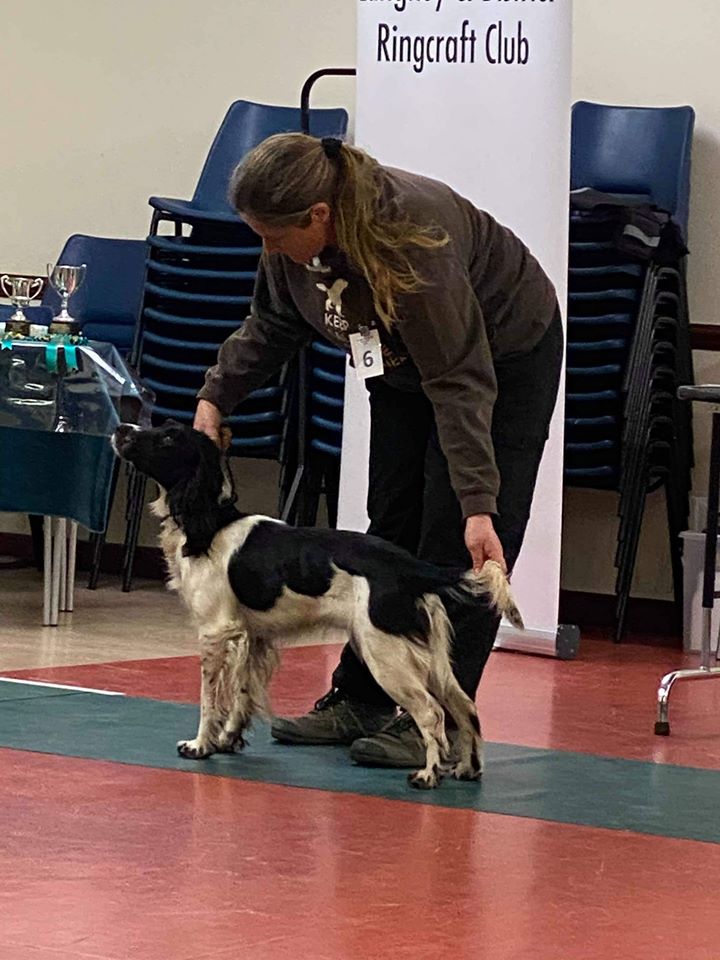 CLOSED MARCH 5TH-8TH
What is our vet Vicky doing in this photo? She is training working gundog Gadget for her trip to Crufts! That's also why we won't be available from the 5th-8th March.
Crufts is a must-visit for all dog-lovers. Not only can you watch showing classes, but there are activity rings where you can see flyball, agility, obedience, grooming, gundog demonstrations, and much more.
If you are thinking of getting a puppy visit the Discover Dogs area to find out which breed would be suitable for you. Or if you are interested in a rescue dog, several of the big rehoming charities have stands.
If you need a new lead, bed, dog coat…well, there are hundreds of stalls! The number of dog foods on show is bewildering, but you might find something new that suits your dog.
Dog health is well covered too with companies offering genetic testing, wellbeing products, worm egg counts and more.
We hope to see some of you at Crufts, it really is a celebration of all dogs, not just the purebred show dogs. But please remember only dogs entered for the show or invited by the Kennel Club can attend.
Our website and email have been down since Monday, but are now up and running again.
Please resend any emails as everything from Monday lunchtime has gone AWOL.
Thank you and apologies.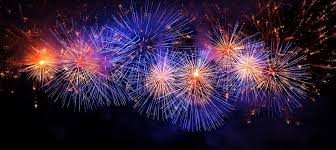 RESOLUTIONS?
Have you made any resolutions? Lose weight, get fit, read more, take up a new hobby? Ours is to write a blog post once a month! And to upgrade the website over the next few months.
BETTER PET HEALTH IN 2020!
What could be a better resolution that to commit to improving your pet's health in 2020?
Four Seasons Holistic Veterinary Care is here to help you every step of the way!
MOBILITY
We offer acupuncture, physical therapy, herbal medicine, and weight loss advice to aid mobility in all pet species. This is Vicky's main area of work and one of the most satisfying. She loves working with sporting dogs as well as the golden oldies. Email health@holisticvetsussex.co.uk for a referral form.
CHRONIC ILLNESS
Would you like to manage your pet's diabetes, epilepsy, liver problems, kidney problems, skin issues, or other chronic disease using changes to diet and holistic therapies alongside conventional treatments? Email health@holisticvetsussex.co.uk for a referral form. We work alongside your vet to improve the health of your pet.
PROBLEM BEHAVIOUR
Our vet Vicky Payne is one of a small number of behaviourists to hold a level 6 qualification in companion animal behaviour and training from COAPE. She backs this up with many years of practical experience working with dogs, cats, and small pets. Unlike many behaviourists, Vicky can assess your pet for pain and understand the behavioural side effects of illnesses and medications. She can prescribe herbal or conventional medications where pets need a helping hand to start their behavioural recovery. Email health@holisticvetsussex.co.uk for a behavioural questionnaire and a referral form.
We wish you a very happy and healthy 2020, but we are also looking forward to helping more animals and their owners when things go wrong.
CLOSED 7TH OCTOBER – 28TH OCTOBER!
Our vet Vicky has been invited to teach dog training and behaviour in the Falkland Islands!
The remoteness of this beautiful country and the time difference means that Vicky will be unable to respond to emails, phonecalls, or text messages.
It also means that we are unable to take on any new home visit clients until late October.
Vicky does have a few spaces left for existing clients, and at her clinics in Eastbourne on Mondays and Fridays.

WHAT'S NEXT IN DOGGY DIETS?
Some of you may have noticed my brief appearance on The One Show earlier this year assessing the health of dogs on vegan or meat based diets. Environmental concerns are leading to more people investigating alternative diets for their pets, including feeding dogs vegan diets. Although the investigation by the show (in conjunction with Wanda McCormick at The University of Northampton) was on a very small scale, it found that homemade diets, both vegan and meat based were not providing everything the dogs needed for longer term health, but neither was the commercial vegan diet… you might also have read about grain free diets being linked to heart disease in dogs in America, raw meat diets being a health hazard to pets and their owners, and even insects being touted as the next big thing in pet foods…so…what's going on?
GRAIN FREE DIETS AND DCM
At the time of writing the diet related dilated cardiomyopathy (DCM) cases appear to be limited to North America. The affected dogs have been fed one of a range of grain free or exotic meat based diets. Although these diets contain adequate nutrition on paper, they seem not be support heart health in some dogs. The exact cause remains unclear but the use of legumes (peas and beans) as a significant part of the diet may be to blame. 
Take home message: small pet food companies may not be doing any testing to ensure they meet minimum nutritional guidelines. Those that do may only do computer balancing. Larger manufacturers do feeding trials to ensure a food can maintain health in dogs over a period of time. Look for food from PFMA members, or ask if the food meets FEDIAF guidelines.
RAW RISKS
There have been a number of papers published in the last few years highlighting the potential risks of raw meat based diets. Major areas of concern include the risk to owners from handling raw meat, and the potential for raw fed pets to shed harmful bacteria into their environment. Contaminated meat could also make pets sick, and there are numerous case reports of dogs requiring treatment for broken teeth or intestinal obstruction after eating raw bones. Studies have also shown that homemade diets may not be nutritionally balanced.
But…most of the papers on the risks from bacteria highlight a possible risk, rather than actual cases. With good hygiene practices, a raw fed dog should present very little extra risk over a kibble fed dog. After all, most dogs will eat cat faeces or roadkill given half a chance! Both raw and kibble diets have suffered recalls due to contamination in recent years. That said, caution should be taken if the household contains babies, toddlers, the elderly, or immunocompromised members, and the recommendation that PAT dogs should not be raw fed seems very sensible. Broken teeth and intestinal obstruction risks are present with raw bones, but also with many toys and chews. As with toys and chews, supervision and choosing appropriately sized bones is the key to risk mitigation.
For a balanced raw diet choose a commercial diet from a PFMA member who is meeting FEDIAF guidelines. Honey's recently did a version of a feeding trial which showed their foods keep real dogs healthy. Alternatively, seek out the advice of a vet with raw feeding experience who can help you devise a home prepared diet for your dog.
VEGETARIAN OR VEGAN?
If you are cutting back on meat to save the planet, or have gone fully vegetarian or vegan, can your dog do the same? Dogs can survive on vegetarian diets, but may require supplementation of certain vitamins and essential amino acids. Vegan diets present a much harder challenge, especially as synthetic versions of key trace elements are removed from the market. There are several commercial vegan diets available, but if you read the small print all are described as 'complementary' meaning they are not designed to be fed as the only food. FEDIAF compliant complete vegetarian diets are available however, and can be useful in diagnosing and treating adverse food reactions.
BUGS!
Is the future eating bugs? The first dogs treats and foods based on insect protein are hitting the shelves and are said to offer an alternative which is better for the planet than pets consuming large amounts of high carbon footprint meat. But, pet food is made from the by-products of human meat consumption. Despite the pretty illustrations on the packaging, your dog's dinner is not made from prime cuts of meat, but from the parts people don't want…tongue, tendons, fascia, skin, tripe, old animals, and meat recovered by mechanical means from the bones. If this 'waste' didn't become pet food it would be truly wasted… if humans significantly reduce their meat intake perhaps there won't be enough to go around for our pets, and then we may need to look at alternatives. Personally, I think I'll get my protein from plants rather than bugs, but a kibble made of insects will look (and I presume taste!) very much the same as one made with meat so it could be a way forward for pets. However, the problems with grain free/ exotic meat diets in the US gives me cause for concern. More work is needed to ensure insect protein provides the nutrition dogs need when fed as well as on paper.
Where does this leave us as dog owners who just want to do the right thing by our pets, the planet, and our wallets? I think we should investigate new ideas in pet feeding with an open, but enquiring, mind and we should ask pet food manufacturers large and small how they are ensuring diets are safe and nutritious for our pets to eat.
At Four Seasons Holistic Veterinary Care we take an, 'if it ain't broke, don't fix it' approach to pet diets and never ask a pet owner to change for the sake of it. However, diet can be used to treat a range of conditions and our vet Vicky will work with clients wanting to use commercial, homemade, or raw diets. Email health@holisticvetsussex.co.uk for more information.
PRICE RISES
Sorry folks, but it's that time of year when we have to review our costs and our prices, so you will see a few of our headline prices have risen. Inmost cases this is after several years of static prices for our clients while out costs have risen.
We hope you agree we are still pretty good value for money!