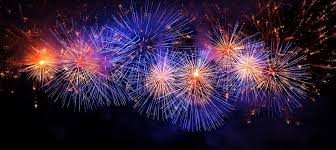 RESOLUTIONS?
Have you made any resolutions? Lose weight, get fit, read more, take up a new hobby? Ours is to write a blog post once a month! And to upgrade the website over the next few months.
BETTER PET HEALTH IN 2020!
What could be a better resolution that to commit to improving your pet's health in 2020?
Four Seasons Holistic Veterinary Care is here to help you every step of the way!
MOBILITY
We offer acupuncture, physical therapy, herbal medicine, and weight loss advice to aid mobility in all pet species. This is Vicky's main area of work and one of the most satisfying. She loves working with sporting dogs as well as the golden oldies. Email health@holisticvetsussex.co.uk for a referral form.
CHRONIC ILLNESS
Would you like to manage your pet's diabetes, epilepsy, liver problems, kidney problems, skin issues, or other chronic disease using changes to diet and holistic therapies alongside conventional treatments? Email health@holisticvetsussex.co.uk for a referral form. We work alongside your vet to improve the health of your pet.
PROBLEM BEHAVIOUR
Our vet Vicky Payne is one of a small number of behaviourists to hold a level 6 qualification in companion animal behaviour and training from COAPE. She backs this up with many years of practical experience working with dogs, cats, and small pets. Unlike many behaviourists, Vicky can assess your pet for pain and understand the behavioural side effects of illnesses and medications. She can prescribe herbal or conventional medications where pets need a helping hand to start their behavioural recovery. Email health@holisticvetsussex.co.uk for a behavioural questionnaire and a referral form.
We wish you a very happy and healthy 2020, but we are also looking forward to helping more animals and their owners when things go wrong.
CLOSED 7TH OCTOBER – 28TH OCTOBER!
Our vet Vicky has been invited to teach dog training and behaviour in the Falkland Islands!
The remoteness of this beautiful country and the time difference means that Vicky will be unable to respond to emails, phonecalls, or text messages.
It also means that we are unable to take on any new home visit clients until late October.
Vicky does have a few spaces left for existing clients, and at her clinics in Eastbourne on Mondays and Fridays.

WHAT'S NEXT IN DOGGY DIETS?
Some of you may have noticed my brief appearance on The One Show earlier this year assessing the health of dogs on vegan or meat based diets. Environmental concerns are leading to more people investigating alternative diets for their pets, including feeding dogs vegan diets. Although the investigation by the show (in conjunction with Wanda McCormick at The University of Northampton) was on a very small scale, it found that homemade diets, both vegan and meat based were not providing everything the dogs needed for longer term health, but neither was the commercial vegan diet… you might also have read about grain free diets being linked to heart disease in dogs in America, raw meat diets being a health hazard to pets and their owners, and even insects being touted as the next big thing in pet foods…so…what's going on?
GRAIN FREE DIETS AND DCM
At the time of writing the diet related dilated cardiomyopathy (DCM) cases appear to be limited to North America. The affected dogs have been fed one of a range of grain free or exotic meat based diets. Although these diets contain adequate nutrition on paper, they seem not be support heart health in some dogs. The exact cause remains unclear but the use of legumes (peas and beans) as a significant part of the diet may be to blame. 
Take home message: small pet food companies may not be doing any testing to ensure they meet minimum nutritional guidelines. Those that do may only do computer balancing. Larger manufacturers do feeding trials to ensure a food can maintain health in dogs over a period of time. Look for food from PFMA members, or ask if the food meets FEDIAF guidelines.
RAW RISKS
There have been a number of papers published in the last few years highlighting the potential risks of raw meat based diets. Major areas of concern include the risk to owners from handling raw meat, and the potential for raw fed pets to shed harmful bacteria into their environment. Contaminated meat could also make pets sick, and there are numerous case reports of dogs requiring treatment for broken teeth or intestinal obstruction after eating raw bones. Studies have also shown that homemade diets may not be nutritionally balanced.
But…most of the papers on the risks from bacteria highlight a possible risk, rather than actual cases. With good hygiene practices, a raw fed dog should present very little extra risk over a kibble fed dog. After all, most dogs will eat cat faeces or roadkill given half a chance! Both raw and kibble diets have suffered recalls due to contamination in recent years. That said, caution should be taken if the household contains babies, toddlers, the elderly, or immunocompromised members, and the recommendation that PAT dogs should not be raw fed seems very sensible. Broken teeth and intestinal obstruction risks are present with raw bones, but also with many toys and chews. As with toys and chews, supervision and choosing appropriately sized bones is the key to risk mitigation.
For a balanced raw diet choose a commercial diet from a PFMA member who is meeting FEDIAF guidelines. Honey's recently did a version of a feeding trial which showed their foods keep real dogs healthy. Alternatively, seek out the advice of a vet with raw feeding experience who can help you devise a home prepared diet for your dog.
VEGETARIAN OR VEGAN?
If you are cutting back on meat to save the planet, or have gone fully vegetarian or vegan, can your dog do the same? Dogs can survive on vegetarian diets, but may require supplementation of certain vitamins and essential amino acids. Vegan diets present a much harder challenge, especially as synthetic versions of key trace elements are removed from the market. There are several commercial vegan diets available, but if you read the small print all are described as 'complementary' meaning they are not designed to be fed as the only food. FEDIAF compliant complete vegetarian diets are available however, and can be useful in diagnosing and treating adverse food reactions.
BUGS!
Is the future eating bugs? The first dogs treats and foods based on insect protein are hitting the shelves and are said to offer an alternative which is better for the planet than pets consuming large amounts of high carbon footprint meat. But, pet food is made from the by-products of human meat consumption. Despite the pretty illustrations on the packaging, your dog's dinner is not made from prime cuts of meat, but from the parts people don't want…tongue, tendons, fascia, skin, tripe, old animals, and meat recovered by mechanical means from the bones. If this 'waste' didn't become pet food it would be truly wasted… if humans significantly reduce their meat intake perhaps there won't be enough to go around for our pets, and then we may need to look at alternatives. Personally, I think I'll get my protein from plants rather than bugs, but a kibble made of insects will look (and I presume taste!) very much the same as one made with meat so it could be a way forward for pets. However, the problems with grain free/ exotic meat diets in the US gives me cause for concern. More work is needed to ensure insect protein provides the nutrition dogs need when fed as well as on paper.
Where does this leave us as dog owners who just want to do the right thing by our pets, the planet, and our wallets? I think we should investigate new ideas in pet feeding with an open, but enquiring, mind and we should ask pet food manufacturers large and small how they are ensuring diets are safe and nutritious for our pets to eat.
At Four Seasons Holistic Veterinary Care we take an, 'if it ain't broke, don't fix it' approach to pet diets and never ask a pet owner to change for the sake of it. However, diet can be used to treat a range of conditions and our vet Vicky will work with clients wanting to use commercial, homemade, or raw diets. Email health@holisticvetsussex.co.uk for more information.
PRICE RISES
Sorry folks, but it's that time of year when we have to review our costs and our prices, so you will see a few of our headline prices have risen. Inmost cases this is after several years of static prices for our clients while out costs have risen.
We hope you agree we are still pretty good value for money!
EMAIL MELTDOWN!
WE HAVE NO EMAIL! WE ARE AWARE THAT PEOPLE HAVE TRIED TO SEND US THINGS WHICH WE HAVEN'T RECEIVED.
PLEASE BEAR WITH US AS WE TRY TO FIX THINGS!
In the meantime please text 07958142959
WHAT

THIS

VET WANTS YOU TO KNOW ABOUT 'THAT' EUTHANASIA POST
Over the last month an upsetting post has popped up on my Facebook wall again and again. In various slightly different guises it suggests that a "tired, broken-hearted vet" told the author that 90% of owners don't stay when their pet is brought in for euthanasia, and that the pets "search for you when you leave them behind". It goes on to call owners who don't stay with their pets "cowards".
Personally, I think the post is bull. I don't think a vet wrote it, I don't think a vet even said those things. The post simply doesn't chime with my own experience of pet euthanasia.
PET EUTHANASIA: SHOULD I STAY OR SHOULD I GO?
I feel that the decision to stay with your pet or leave it with the veterinary staff is one that only the owner can make. I would never consider someone who felt unable to stay a coward. There are many reasons why staying might not be the right decision for some, or all, family members. The truth is that whether you stay or leave, you pet will soon die peacefully. Only you can decide if you will be haunted by seeing your pet die, or whether you will be comforted by the memories of being there in the last moments.
The exact procedure for euthanasia varies; sometimes a sedative injection is given into the muscle first, sometimes a cannula is placed in a leg vein, and sometimes the euthanasia drug is given straight into the vein. The veterinary staff may need to take your pet to another are to place a cannula or to give sedation. It is a good idea to discuss the procedure with your vet before the day so you know what to expect. With small pets such as rabbits, rats, and guinea pigs it is usual to anaesthetise them with anaesthetic gas first; for health and safety reasons you may not be allowed to be present for this part.
If you stay your pet will be settled on a comfy blanket with a nurse supporting them. It may be possible for you to hold your pet, or the veterinary team will make sure you can stroke your pet and comfort them. The euthanasia solution is painless and quickly causes unconsciousness before stopping the heart. The vet will check that the heart has stopped and will let you know that your pet has passed away.
If you choose not to stay…exactly the same thing happens. A nurse will take your place and cuddle your pet and offer treats and make sure that they aren't looking around for you. Remember; your pet does not know that this is a euthanasia appointment and that you won't be back together in just in tick.
If you don't want to see your pet euthanased, but would like to spend time with their body afterwards that can also be arranged.
PET EUTHANASIA: AT HOME OR AT THE VETS?
Home euthanasia visits can be beautiful. I have sent dogs on their final journey in gardens as the sun sets, and given cats their final injection as they purr in front of a fire. But it isn't always such a nice experience. A home visit may not be suitable for a dog that doesn't welcome strangers in their home, and nothing is more upsetting than desperately trying to find a cat that has hidden. Again, think about yourself too…will passing the place where Rover was euthanased upset you every day? If you do choose home euthanasia make sure there is good light to allow the veterinary team to to their job, as well as finding a spot where your pet will be comfortable. Home euthanasia may not be readily be available in an emergency at night or at the weekend, so have a back-up plan.
Most pets still go to the vets for their final visit and veterinary practices try hard to make this experience as nice as possible for everyone, including the pet. The practice may book your appointment at a quiet time of day, let you enter and leave through a back door, and may have a special room so you aren't rushed. You might like to bring a favourite treat, and a blanket which smells of home. If your pet is very afraid of the vets but can't have a home visit either, your vet may be able to prescribe relaxing medication to give before you arrive.
PET EUTHANASIA: WHAT HAPPENS NEXT?
Whether your pet is euthanased at home, in the clinic, or dies at home your will need to make arrangements for their body. Home burial is only an option for smaller pets, or if you have a large space. Consider where there might be watercourses or underground obstructions, and also how your would feel if you left your home and pet's body behind.
Vet practices usually have an arrangement with a pet crematorium to collect deceased pets. Options offered include communal cremation where a group of pets are cremated together before their ashes are interred at the crematorium and individual cremation where your pet is cremated on their own and ashes can be returned. Ashed can be returned in a variety of containers from cardboard 'scatter tubes' to wooden caskets or pottery urns. You can even have ashes incorporated into jewellery or placed into a photo frame or cast model of an animal.
Some pet crematoriums offer a collection service from your home or vets, and may even offer a same day cremation and ashes return service.
WHY EUTHANASIA DOESN'T UPSET THIS VET (MUCH)
It might sound odd, but I don't get tired and broken-hearted by pet euthanasia. I see it as the last best thing I can do for pets who I can't help further with surgery, or medication, or complementary therapy, or behaviour work. It is hard to see families so upset at losing their pet, but heartening to see what that pet meant to them, how it was part of their lives. I never judge on whether the family want to stay, or not, and if they can't stay my team step in to make sure the pet knows it was loved right to the end. And we tell them that you've just stepped out and will be back any second. They always go knowing you loved them.
FAT DOG SLIM
WHY IS IT SO HARD FOR OUR PUPS TO SHED THEIR PUPPY FAT?
Our vet Vicky recently went on a course about how dogs move, but the research teams had found out about more than just the mechanics of dog locomotion.
Dogs are incredibly good at trotting. Tracking their close relatives, wolves, in Germany showed that packs covered over 30miles a day! They hunt their prey by slowly wearing it down, only going in for the kill when the prey is exhausted. Wolves can do this because trotting is incredibly energy efficient, and because they have a type of muscle fiber that doesn't tire in the way our does. Our dogs have inherited these traits, which is why most dogs won't tire on a walk or run before you do!
The efficiency with which dogs move may have caused a problem though. An adult dog walking 5-7miles a day uses just 5-10% of his daily calories for that exercise! Over 70% of the calories he eats are used in maintaining a stable body temperature, and the rest for digestion, repair etc. This means it is easy to overestimate how much food our dogs need. If a 30kg Labrador who gets two 45minute walks a day needs 200g of a complete dry food, he would need less than 20g extra food if he started going for two 90minute walks! And it gets worse…an overweight dog has more fat to insulate the body so less calories are needed to maintain body temperature.
Obesity is a huge problem for pet dogs. Being overweight predisposes pets to joint and mobility problems, diabetes, even some cancers. Aim for your dog to have a body condition score of 4-5. If you think your dog is overweight consult your veterinary practice for advice.
At Four Seasons Holistic Veterinary care we can help support those who want to feed a raw or homemade diet, as well as those who choose prepared foods, and we can advise on safe and fun exercise plans. Contact us for more details.
GARLIC: HERB OR HAZARD?
We've been asked several times later if garlic is toxic to dogs. The internet gives conflicting advice with recipes for dog treat which contain garlic, but posters listing garlic as a potential poison…so today our blog is an attempt at the truth about garlic!
IS GARLIC A HERBAL MEDICINE FOR DOGS AND CATS?
Yes, it is! Garlic has a very long history of medicinal use. It is useful topically crushed in water to reduce infection in wounds (something done by Roman soldiers!). Taken internally it reduces the tendency of blood to clot and improves circulation so may be suggested for older animals. Garlic has been shown to help control internal parasites, and to improve cardiovascular health. Certain garlic compounds may even have anti-cancer properties. Garlic is a great appetite stimulant so is often added to homemade treats such as liver cake, and many holistic vets recommend making garlic a regular part of dogs diets.
IS GARLIC TOXIC TO DOGS AND CATS?
Garlic is definitely toxic too, as are all members of the onion family (Alliums). These plants contain sulphur compounds which cause oxidative hemolysis if there are more of them in a red blood cell than the antioxidant metabolic pathways in the cell can cope with. Dog red blood cells have low antioxidant activity, and the haemoglobin in cat red blood cells is two to three times more susceptible to oxidative damage than the haemoglobin in other species. Certain dog breeds, especially Japanese breeds, can have genetic differences in their metabolic pathways which make them more susceptible to the toxic effects of onions and garlic. Dogs and cats with an inflamed stomach lining may also be at higher risk of toxicity.
Symptoms of Allium toxicity are initially quiet vague with vomiting, diarrhoea, abdominal pain, and lethargy. After a few days gums may be pale, or even yellow due to the breakdown of the red blood cells. Anaemia will cause weakness, a high heart rate, and high respiratory rate. There is no specific treatment, but some dogs and cats recover with supportive care and anti-oxidant supplements.
Garlic should be avoided in pets on anticoagulant drugs, and should be introduced carefully to diabetic pets. Garlic should be stopped a week before planned surgery.
HERBAL OR HAZARD: IT'S A QUESTION OF DOSE
Consumption of  5 g/kg of onions or garlic for cats, or 15 to 30 g/kg for dogs can be toxic. An average garlic clove weighs 3-4g, so your dog or cat would need to eat quite a lot in one go to become sick. There have been cases of toxicity where pets have eaten garlic or onions at lower doses over long periods of time. These have included pets fed human foods where concentrated onion powder is often added for flavour.
If you are using herbal supplements containing garlic ensure you choose one designed for cats and dogs so that you know you are giving a safe dose, and never exceed the recommended dose.
If using fresh garlic a clove (3-4g) appears to be safe for a 20-25kg dog. I usually recommend giving garlic 5 days a week to reduce the risk of long term toxicity.
Dried garlic appears safe given at around 10mg/kg, but always consult a vet before adding any herb or supplement to your pet's diet.
HOLIDAY!
Four Seasons Holistic Veterinary Care is CLOSED from 7pm Thursday 21st June until 10am Monday 9th July.
We will not be answering calls, listening to voicemail messages, checking texts, looking at emails, or monitoring the Facebook page!
Please email health@holisticvetsussex for any non-urgent queries which will be dealt with from 10th July onwards.
For urgent pet health problems please contact your Primary Care Practice.